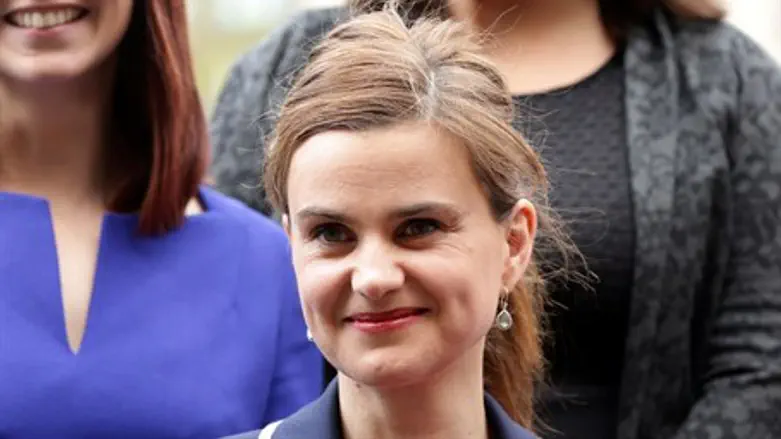 Jo Cox
Reuters
British MP Jo Cox of the Labour Party has died after being shot and stabbed in Birstall, West Yorkshire, on Thursday afternoon.
According to reports, the 41-year-old mother of two was campaigning with locals near the town's library when a fight broke out in the street and she stepped in. 
An eyewitness said that Cox wrestled with a man who then shot her three times, once in the face, stabbed her, and left her lying bleeding on the pavement. "She fell between two cars and I came and saw her bleeding on the floor," he told the Guardian.
Another 77-year-old man also suffered slight injuries. The MP was airlifted to Leeds General hospital where she died as a result of her injuries.
The gunman allegedly shouted "Britain First" before walking away. The 52-year-old male shooter has been arrested and identified as Thomas Mair. 
Jeremy Corbyn, leader of the Labour Party, said: "The whole of the Labour party and Labour family - and indeed the whole country - will be in shock at the horrific murder of Jo Cox today... Jo was dedicated to getting us to live up to our promises to support the developing world and strengthen human rights."
"All our thoughts are with Jo's husband Brendan and their two young children. They will grow up without their mum, but can be immensely proud of what she did, what she achieved and what she stood for. We send them our deepest condolences," said Corbyn.
British Prime Minister David Cameron said the killing of Cox was a tragedy. "We have lost a great star," he said in a statement. "She was a great campaigning MP with huge compassion, with a big heart. It is dreadful, dreadful news."
Currently, British lawmakers are in recess ahead of the June 23 referendum on whether Britain should remain in the EU. The rival referendum campaign groups announced that they were suspending activities for the day and Cameron has cancelled a planned rally in Gibraltar, the British territory on the southern coast of Spain. Jo Cox opposed breaking off from the EU.