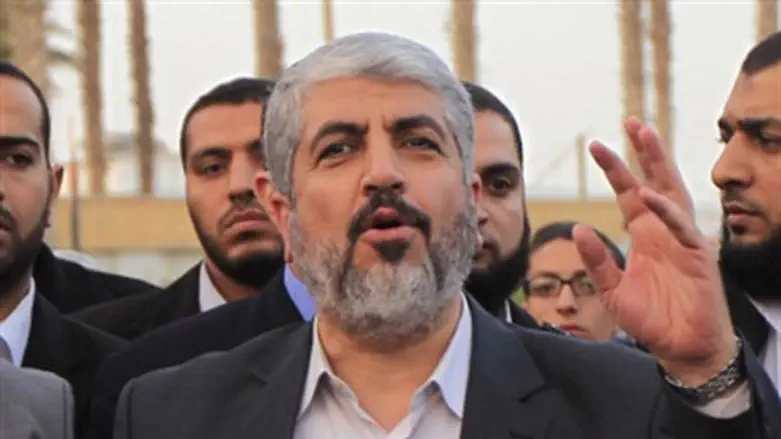 Khaled Mashaal
Flash 90
Hamas head Khaled Mashaal will reportedly not seek another term in the upcoming internal elections, scheduled for the end of the year.
According to the London-based paper Rai Alyoum, 56-year-old Mashaal is firm in his decision, unlike his 2013 pledge to retire. He will officially announce the decision sometime before Hamas begins its preparations for elections.
The election will be open to members of the Shura Council, Hamas's decision-making body. The council's membership is made up of representatives for Gaza, Judea and Samaria, "exiled" leaders living elsewhere, and Palestinians serving sentences in Israeli prisons. There are believed to be about 60 people on board, and they are responsible for the group's actions, both political and terror.
Mashaal has led the terror organization for the past twenty years, largely from his office in Damascus.
Rai Alyoum suggests that Moussa Abu Marzouk, Mashaal's second-in-command is the most likely successor. Marzouk lives in Cairo, which could appeal to Shura Council members interested in strengthening the group's ties with the Egyptian Muslim Brotherhood.