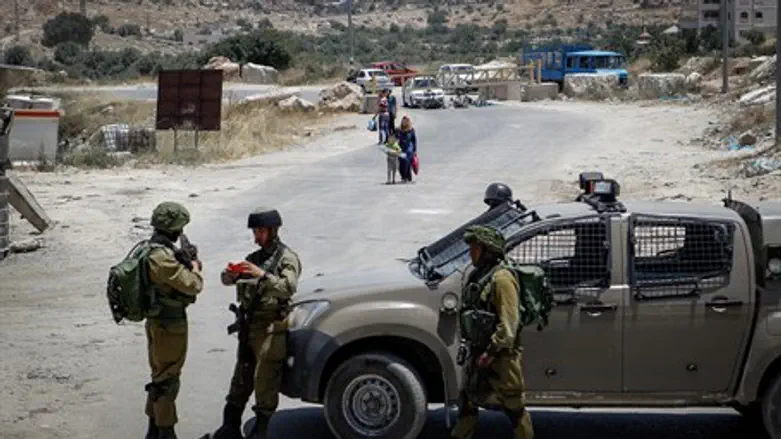 IDF checkpoint outside Yatta
Wisam Hashlamoun/Flash90
The IDF has slightly eased its lockdown of the Arab town of Yatta near Hevron, where the two terrorist gunman who murdered four people in Tel Aviv last Wednesday came from.
The army began allowing residents to enter and exit the town after undergoing security checks on Monday morning, with the exception of men aged 15-25, who are still restricted from entering or exiting the town.
The relaxed measures came at the same time as Israel lifted other security restrictions on residents of the Palestinian Authority imposed over the Shavuot festival, amid fears terrorists would conduct further attacks over the Jewish holiday.
Last night, IDF engineers demolished the home of another terrorist in Yatta, who stabbed to death Israeli nurse Dafna Meir in her home last January.
Following the Sarona Market attack last Wednesday, Israeli authorities froze entry permits for more than 80,000 Palestinian Arabs issued in honor of Ramadan, and the IDF announced it would be deploying two additional brigades in Judea and Samaria, as well as sealing off Yatta and conducting a number of arrests.