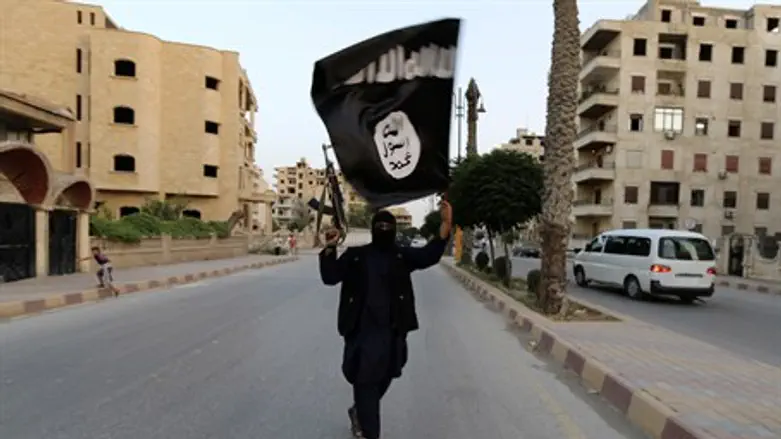 ISIS terrorist in Syria (file)
Reuters
The Islamic State (ISIS) terrorist group's official media wing has released a statement claiming credit for the deadly shooting attack at an Orlando, Florida gay nightclub on behalf of the jihadist organization.
In a statement published in the last few minutes, the al-Amaq agency - which functions as ISIS's propaganda and media wing - claimed that "the attack that targeted a nightclub for homosexuals in Orlando, Florida and that left more than 100 dead and wounded was carried out by an Islamic State fighter."
50 people were murdered in the worst shooting spree in American history, and a further 53 were wounded, many of them seriously.
The attack was carried out by a Muslim American named by authorities as Omar Mateen, who swore allegiance to ISIS shortly before carrying out the attack.
ISIS has been encouraging its followers to carry out terrorist attacks throughout the Western world in "honor" of Ramadan, which began last week.
However, despite Mateen's reported pledge of allegiance to ISIS it is unclear at this point whether he acted alone or under orders from ISIS's central leadership. Previous gun rampages carried out on behalf of ISIS - including the 2015 San Bernardino attack - were committed by cells acting independently, with ISIS formally claiming responsibility shortly afterwards.
Even prior to the statement by ISIS's media wing, jihadists took to social media to celebrate and gloat over the attack.
Some ISIS supporters used the hashtag #Orlandoisburning, modeled after a similar hashtag used by ISIS social media accounts following recent terrorist attacks in Paris and Brussels.