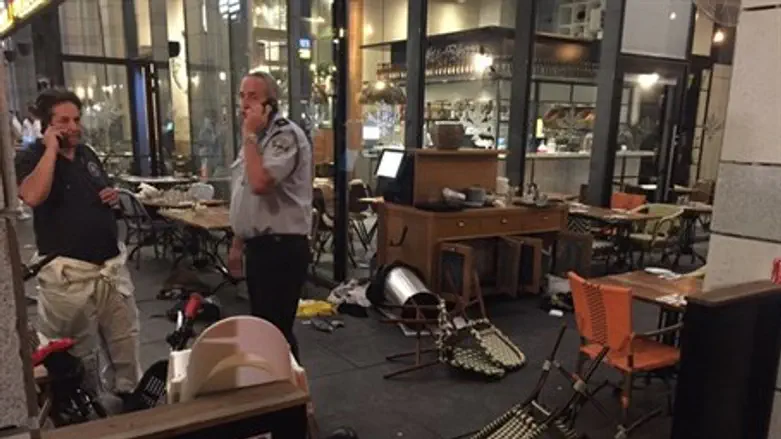 Sarona Market attack
Israel Police
Following the shooting attack in Tel Aviv's Sarona Market, Foreign Ministry Director-General Dr. Dore Gold on Thursday sent a letter to 38 foreign offices of his colleagues around the world.
In his letter, Gold explained how radical terrorist organizations, such as Hamas and ISIS, take advantage of the Ramadan observance in order to escalate tensions. He noted that the key to achieving peace lies in the willingness of the Palestinians to give up the use of terrorism and violence.
"The brutal terrorist attack that occurred yesterday in Tel Aviv had all the hallmarks of similar acts in which armed gunmen opened fire on innocent civilians – in Brussels, Nairobi, Paris and San Bernardino," Gold wrote to the foreign ministers.
"Many of the organizations involved in the recent attacks, from ISIS to Hamas, openly admit to taking advantage of the period of Ramadan in order to lead to a significant escalation in a new round of terror that will spread in our region," he wrote.
Gold stated that "the attack proves once again that the fundamental obstacle to the advancement of the peace process between Israel and the Palestinians is the refusal of the Palestinian Authority to renounce the violence, which they use as a tool in attempt to implement their policy."