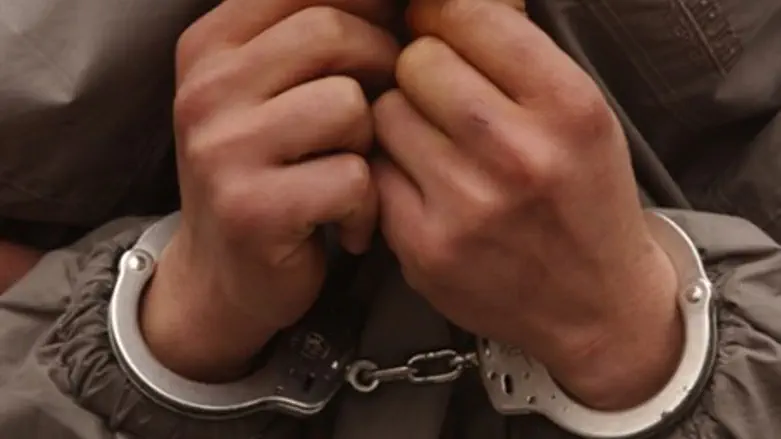 Arrest (illustrative)
Flash 90
Kfir Rotem, a disabled IDF veteran, is being charged with murdering his 72-year-old mother on Memorial Day.
Haaretz reports that 46-year-old Rotem draws a disability pension from the Ministry of Defense and that his mother supported him financially.
According to the prosecution, the pair had a complicated relationship. He frequently complained about her, became angry at her and expressed a desire for her to die. Last November, he asked for a restraining order banning her from entering his apartment and harassing him. His mother agreed to avoid approaching her son.
Despite the agreement, she continued to give him money and the two remained in contact. On May 10, Memorial Day, she visited her son in his Haifa apartment. What set him off is unclear, but Rotem attacked and choked her. After she lost consciousness, he tied a belt around her neck and continued strangling her.
Rotem then placed two phone calls, including one to the police, in which he confessed to murdering his mother. Emergency responders quickly arrived at the apartment and found the victim in serious condition. She was evacuated to a hospital and placed on a respirator but the doctors were unable to revive her. She was declared dead the next day.
The public defender representing Rotem told Haaretz that "This is a person with a known disability. We claim that he needs psychiatric care and supervision 24 hours per day." He declined to comment on the charges other than to say, "It's clear that this is an unusual example of a crime within the family unit and it shows just how much he needs help and not prison."