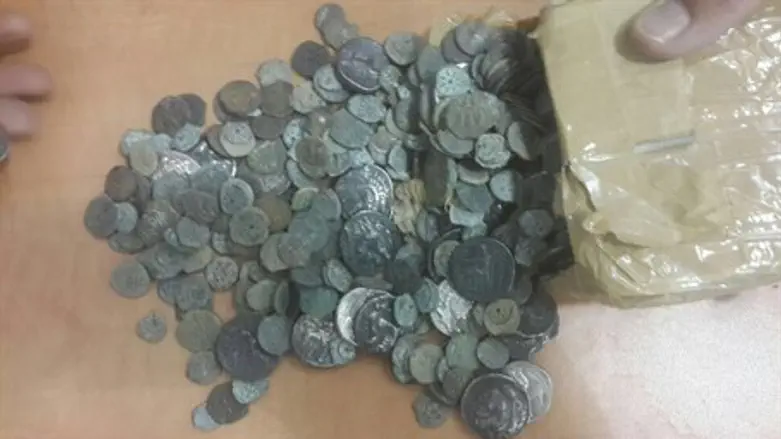 Antiquities discovered in Norwegian Ambassador's car
Israeli Customs Authority
The Norwegian Ambassador to Israel's chauffeur was arrested on the Allenby Crossing between Israel and Jordan, as he attempted to smuggle ancient artifacts out of the country.
Customs Authority agents discovered some 10 kilograms of antique sculptures, coins and other items concealed in cardboard boxes and hidden in the walls of the Norwegian Ambassador's Mercedes late last month.
The precise value of the antiquities has yet to be determined.
The driver, Issa Nagam of Beit Hanina in Jerusalem, was arrested under suspicion of antiquities smuggling, and later released to house arrest with strict conditions on his movement by a Jerusalem court. 
Nagam was arrested on May 31, as he traveled along Allenby Bridge in the Ambassador's car, together with an unidentified senior Norwegian diplomat.
In a statement to Norway's Dagbladet, the Norwegian Foreign Affairs Ministry confirmed the incident, which they said they took "very seriously."
They said Israeli officials requested, and received, permission from the Norwegian Embassy to inspect the car after receiving "concrete tips about smuggling."
The foreign ministry added it was conducting its own investigation into how a diplomatic vehicle was used for such illegal activity.
Israeli Customs Authority