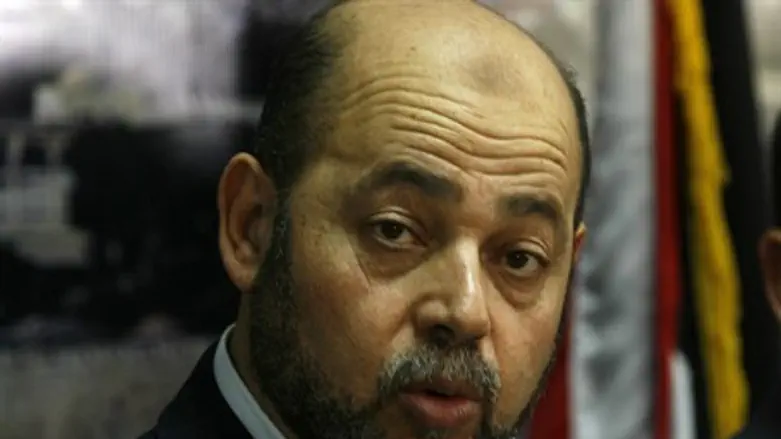 Mussa Abu Marzouk
Abed Rahim Khatib/Flash 90
Hamas politburo member Mussa Abu Marzouk recently touted the "natural" ties between his Sunni terrorist organization and Shi'ite Iran, the leading state sponsor of terror in the world.
Speaking to the Turkish AnadoluAgency, Marzouk claimed there was no contradiction in the ties - even though Iran is fighting Sunni factions in Syria, Iraq and Yemen, and has killed hundreds of thousands of Sunni Muslims directly or through its regional proxies in recent years.
Marzouk said Hamas has connections with all the sources in the region regardless of their ethnicity or religious approach, in a stance based on the interests of Hamas and the "Palestinian nation."
It goes without saying that Hamas's approach does not extend to Jews, given that the terror group's charter calls for a genocide of the Jewish people.
Iran is an Islamic state and Hamas has a long history of ties with Tehran, Marzouk said, emphasizing that his group seeks to preserve its "natural ties" with Iran regardless of existing issues between the sides.
In remarks in February, Marzouk said, "there is no Arab or Islamic state that gave true aid to the Palestinian struggle like the Islamic Republic of Iran."
He praised Iran on its willingness to financially support the "martyrs" of the intifada terror war, and to rebuild homes destroyed in Hamas's numerous wars against Israel.