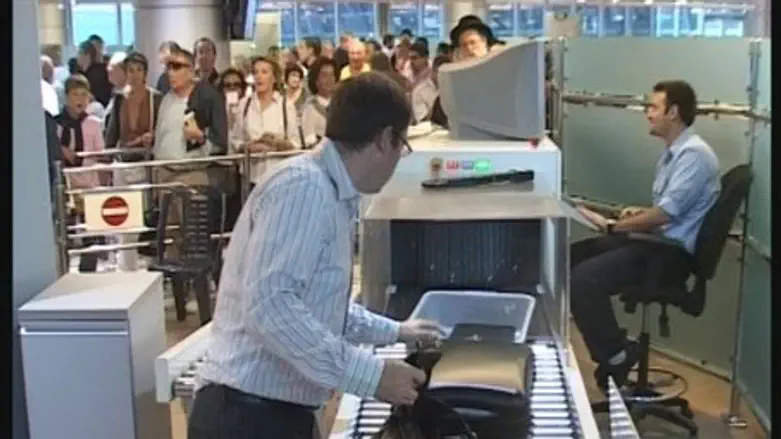 Security at Ben Gurion Airport
Yoni Kempinski
Heathrow is considering new "ring of steel" security measures following warnings from intelligence officials that airports in the UK and mainland Europe are vulnerable to another wave of ISIS attacks.
The new security measures would include undercover security personnel in the departures and arrivals halls, more rigorous security checks for luggage and stricter security requirements for baggage handlers, cleaners and maintenance staff.
This week, British aviation and counterterrorism officials are due to examine measures at Israel's Ben Gurion Airport, which is considered among the most secure in the world with at least 12 separate layers of security.
Israeli security officials illustrated a series of failures in the security system across European airports, and Israeli experts have already begun working to help European security services tighten their security measures.