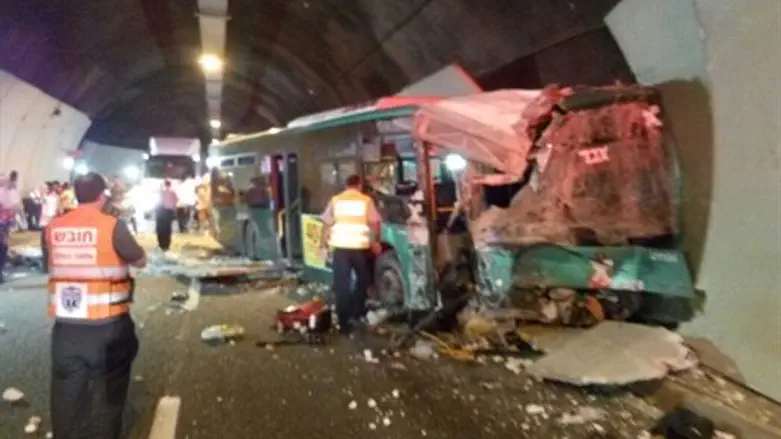 Carmel Tunnels bus crash
Hof district fire and rescue spokesperson
The bus driver suspected of killing 17-year-old Or Elbaz in a horrific bus crash in Haifa last month spoke about the tragedy for the first time publicly Wednesday, insisting that the crash was an accident and not negligence. 
"I could not do anything, I saw the wall coming up and I fought with the wheel," the bus driver, identified as "B.", stated to Channel 10 with tears in his eyes. "I kept turning the wheel and it's not responding to me [...] I left the bus and I saw that it wasn't a dream, and it wouldn't end." 
The Egged 101 line bus was said to be traveling from the direction of Hof Hacarmel towards Neve Shaanan along the tunnels when it crashed.
Initially it was reported that the bus hit a truck and as a result veered from its lane, crashing into the tunnel wall.
However, later investigations indicated the bus veered for an as yet unknown reason, and police continue to check the circumstances.
B. has insisted since the crash that there was a technical issue.