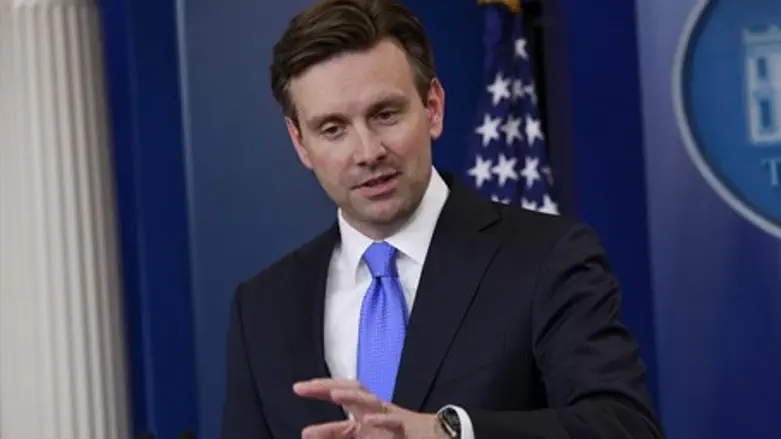 White House Press Secretary Josh Earnest
Reuters
The White House said on Friday that no aircraft from the U.S.-led coalition were in the area of Damascus where Hezbollah's top military commander, Mustafa Badr al-Din, was reportedly killed in a blast.
"There were no U.S. or coalition aircraft in the area where he was reported to be killed," White House spokesman Josh Earnest told reporters, according to Reuters.
He also said that he could not confirm Badr al-Din death, which Hezbollah said early Friday morning had occurred at a base near Damascus airport.
Arab media had claimed that Badr al-Din was killed in an Israeli airstrike. The group in confirming his death did not lay blame but said it would investigate what caused the explosion.
Badr al-Din is considered the successor of senior Hezbollah terrorist Imad Mughniyeh, who was assassinated in 2008, also allegedly by Israel.
He was identified by the UN Special Tribunal for Lebanon as the key suspect in the 2005 murder of former Lebanese Prime Minister Rafik Hariri, for which Hezbollah was officially accused. Badr al-Din is a cousin and brother in law of Mughniyeh.
(Arutz Sheva's North American desk is keeping you updated until the start of Shabbat in New York. The time posted automatically on all Arutz Sheva articles, however, is Israeli time.)