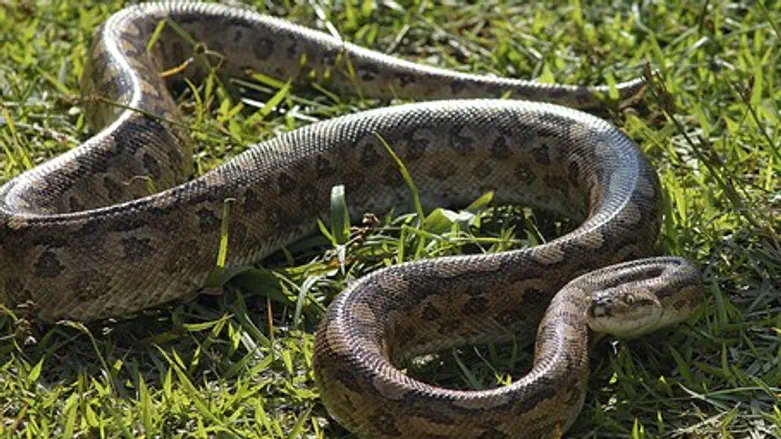 Snake (illustration)
iStock
A 36-year-old man was moderately wounded on Friday morning by a poisonous snake that bit him at one of the towns in the Mateh Yehuda regional council area to the west of Jerusalem.
Magen David Adom (MDA) and United Hatzalah medics provided the man with medical treatment and evacuated him to Hadassah Ein Kerem Hospital in Jerusalem.
Gedalya Shtibel, a United Hatzalah volunteer and professional snake trapper, said, "the youth was bitten by a snake while cleaning the yard of his home."
"We gave him initial medical treatment and afterwards he was evacuated in an intensive care vehicle to Hadassah Ein Kerem Hospital while he was conscious and in moderate condition."
A week ago a 20-year-old IDF soldier from Beit Shemesh was bitten by a snake during a trip in the Golan Heights.
Two days earlier, a 27-year-old female student from Jerusalem who traveled with a friend near the popular Ein Ampi Spring, in the region of Beit Hamekhes Junction in the Golan Heights, was also bitten by a snake.
She was brought to Ziv Hospital in Tzfat (Safed) while in serious condition.