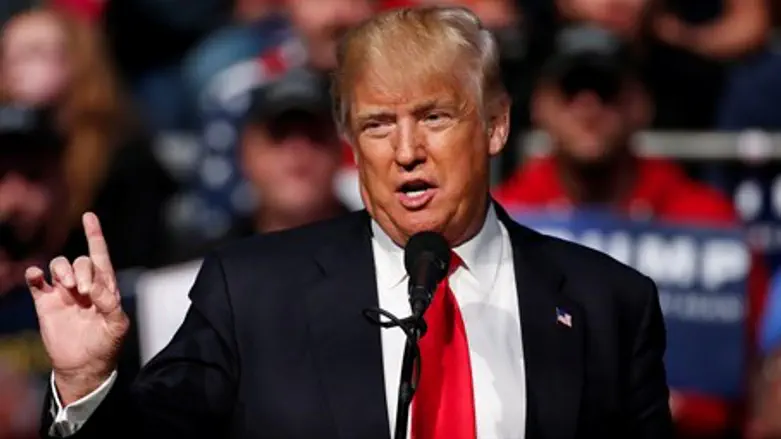 Donald Trump
Reuters
Presumptive Republican presidential nominee Donald Trump partially walked back one of his more controversial statements on Wednesday, saying that his December call for a ban on Muslim entry to the US was "just a suggestion."
Back in December the real estate mogul raised a wave of backlash when, in response to Muslim terrorism, he called "for a total and complete shutdown of Muslims entering the United States until our country's representatives can figure out what is going on."
But ahead of a November showdown in general elections against likely Democratic nominee Hillary Clinton, he emphasized his initiative was "temporary" and "just a suggestion."
"We have a serious problem, and it's a temporary ban - it hasn't been called for yet, nobody's done it, this is just a suggestion until we find out what's going on," Trump told Fox News.
When asked if he would drop the ban, he said, "sure I'd back off on it. I'd like to back off on it as soon as possible, because frankly, I'd like to see something happen."
"But we have to be vigilant. There is a radical Islamic terrorism problem that our president doesn't even want to talk about."
Trump's apparent change in tone comes despite his restated commitment to the ban in March, when he warned, "I think Islam hates us."
"We can't allow people coming into this country who have this hatred of the United States and of people that are not Muslim. It's very hard to define, it's very hard to separate because you don't know who's who," he said at the time.
The timing of Trump's softening stance is suggestive, as it comes right ahead of a fateful meeting with House Speaker Paul Ryan to try and get the Republican party leadership on board to back his campaign.
Ryan, who has continued to oppose Trump, condemned the candidate's call for a Muslim ban in December, saying it is "not who we are as a party" and violates the Constitution.
"This is not conservatism. Some of our best and biggest allies in this struggle and fight against radical Islam terror are Muslims," Ryan said.
Trump's Muslim ban proposal also led to tensions with Prime Minister Binyamin Netanyahu, who swiftly issued condemnation of the statement. As a result, Trump canceled his planned visit to Israel later in December.
Just this Tuesday, however, Trump confirmed a report that he plans to visit Israel ahead of general elections.