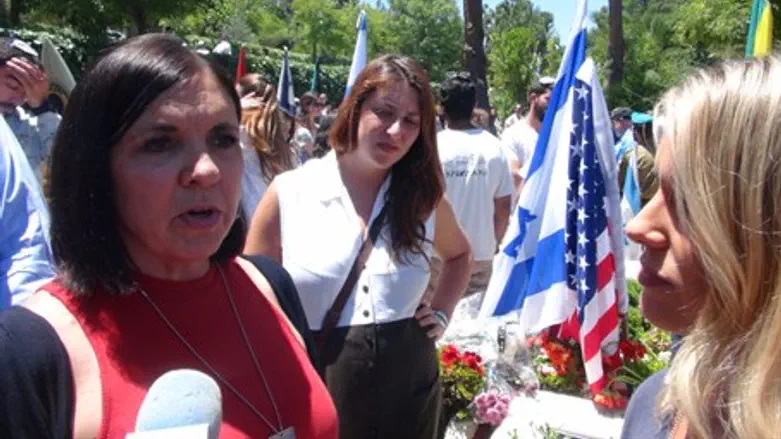 Steinberg family
Yoni Kempinski
Max Steinberg, the lone American soldier who was killed during Israel's Operation Protective Edge in Gaza in 2014, left behind a legacy of Jewish unity, his family said Wednesday. 
Max served in the Golani Brigade, and fell in combat in Gaza. In an emotional tribute, over 30,000 Israelis attended his funeral in Jerusalem.
Even today, the outpouring of love and support Max's fellow soldiers show the family during Memorial Day still resonates, his family stated to Arutz Sheva. 
"I meet the soldiers, I meet his friends [...] my most favorite thing is hearing stories about him," Max's mother Evie stated to Arutz Sheva. "If people ask me, 'How can we help you?', I say that the way you can help me, truly, is just to write down a story and message me it." 
Max's sister Page moved to Israel after his funeral. 
Meanwhile, Evie says the massive crowd which attended the ceremony gave the family strength. 
"We have a very, very big family now," she added.