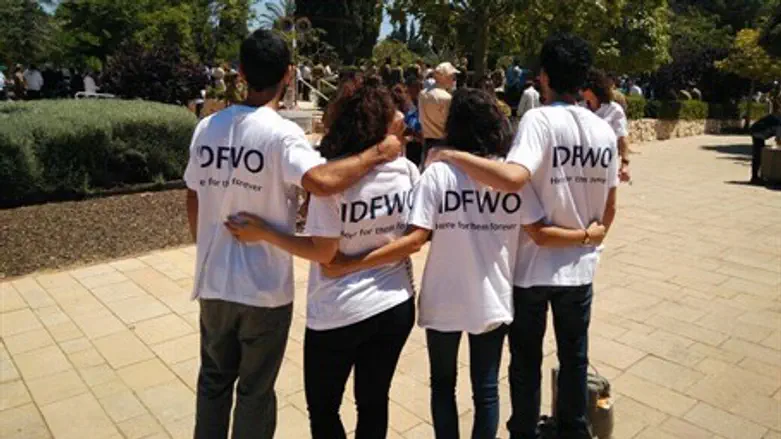 'Hug squad' doles out support on Memorial Day
IDF Widows and Orphans Organization (IDFWO)
Hundreds of thousands of Israelis flocked to military cemeteries nationwide to mourn friends and loved ones Wednesday, as part of Israel's Memorial Day. 
Most Israelis know at least one contemporary who fell in battle or in terror attacks - and the traditional cemetery visits are punctuated by high emotions. 
To help heal and bring solace to survivors on this day, the IDF Widows and Orphans Organization (IDFWO) embarked on a unique project: dispatching 68 counselors nationwide to dole out hugs and words of support to widows and orphans. 
Their mission: comforting children whose parents fell in Israel's many wars. 
Shlomi Nachumson, IDFWO Youth Director hugs an IDF orphan at his home in Gush Etzion
IDF Widows and Orphans Organization (IDFWO)
 As of May 2016, there are now 9,442 bereaved families, 4,917 widows and 1,948 orphans in Israel.