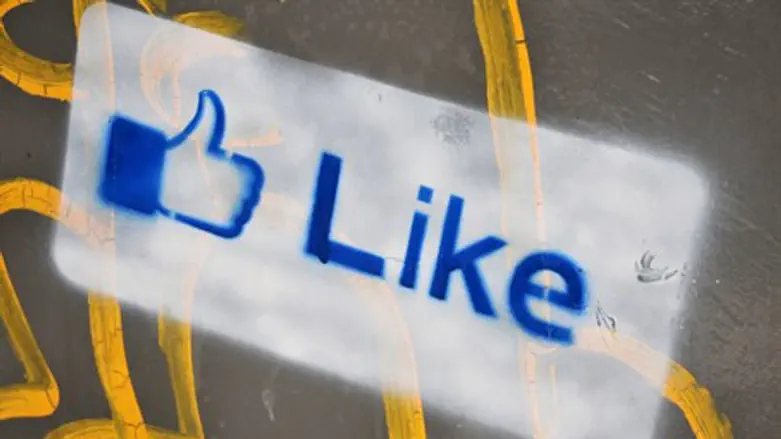 Facebook "like" (illustration)
Flash 90
A number of former Facebook employees have revealed that the popular social media site adjusts the news stories it presents in order to encourage a liberal bias.
The whistleblowers, who asked to remain anonymous, told Gizmodo that the site's "news curators" were told to modify the "trending news" section by hiding stories that supported conservative attitudes and promoting others that interested liberals.
One of the few conservative curators was disappointed at how dedicated many of his colleagues were to the task of making right-wing news disappear and began keeping track of suppressed stories. His list included former IRS official Lois Lerner, who admitted to targeting conservative groups for extra scrutiny; murdered former Navy SEAL Chris Kyle; and Wisconsin Governor Scott Walker.
One of the most direct examples described in Gizmodo was the Black Lives Matter movement, which largely grew out of social media posts. While it was in its early stages, Facebook decided to actively intervene in order to make the movement's posts reach a wider audience.
"Facebook got a lot of pressure about not having a trending topic for Black Lives Matter," a curator said. "They realized it was a problem, and they boosted it in the ordering. They gave it preference over other topics."
The rules even affected non-political stories that came from media outlets associated with the right wing. "Every once in a while a Red State or conservative news source would have a story. But we would have to go and find the same story from a more neutral outlet that wasn't as biased," explained a former worker.
That zealousness for "objectivity", however, appeared to apply purely to conservative outlets. As part of their crusade, the team hid sites such as Breitbart and the Washington Examiner, while allowing Salon, Slate and other left-wing sources.
Such activity could have a significant effect on attitudes and voting patterns. Facebook has over 1.65 billion active users per month, an estimated 63 percent of whom choose to get, share and discuss news through the site, according to a survey by Digital News Report.
Facebook, Inc. has released a statement in response to the report, which reads: "We take allegations of bias very seriously. Facebook is a platform for people and perspectives from across the political spectrum. Trending Topics shows you the popular topics and hashtags that are being talked about on Facebook. There are rigorous guidelines in place for the review team to ensure consistency and neutrality. These guidelines do not permit the suppression of political perspectives."
However, the company declined to answer direct questions about whether its employees intentionally suppressed news due to political biases.