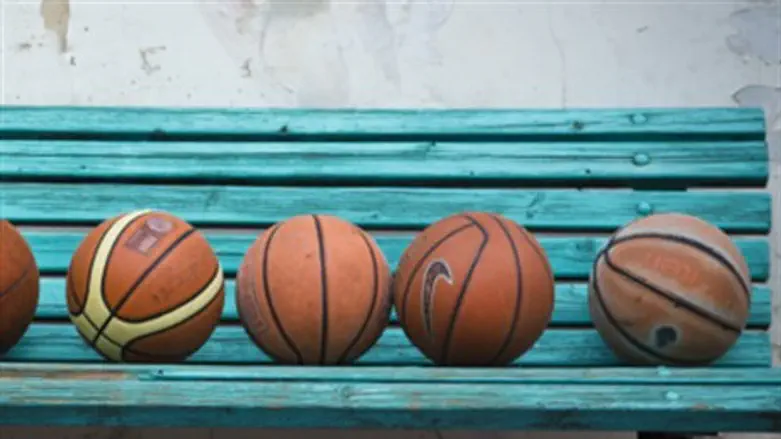 Basketballs (illustration)
Photo: Flash 90
The American Committee for Shaare Zedek Medical Center in Jerusalem will be participating in ESPN's annual The Basketball Tournament for a $2 million cash prize.
The Medical Center has drafted a promising team which includes players from the NBA, the Euro League, and top college programs, including captain David Blu, a 200 cm (6'7") Maccabi Tel Aviv star, and 185 cm (6'1") Shawn Weinstein, who played for Elitzur Maccabi Netanya.
"Shaare Zedek has a real shot at winning," said David Blu.  "We have a great squad of players, all eager to do good for the hospital. I played in The Basketball Tournament last year and I know what we are up against. We have a great team that can win this whole thing if we stay healthy and continue to bond as a unit."
Other members of Team Shaare Zedek include: Australian Cory Reader who played professional ball for nine years including a stint with the LA Clippers; Chidi Ajufo who starred for the Amstetten Falcons in Austria, the Essex Pirates in the UK, and S.C. Fukinese in Hong Kong; Jean Baptiste Rugiero, who played for Les Canonizers de Sainte-Marie Metz in France; and Bracin Skywalker, an Olympic hopeful who plays in the JBL National Pro-Am Basketball League on a team sponsored by LA Laker Metta World Peace.
Additionally, world-class businessmen Michael Fallas, owner of Fallas National Stores, and Jeff Feinberg, managing director of JLF, will lend their basketball talents and compete on Shaare Zedek's behalf.
While the qualifying rounds are currently underway, the competition is more than a basketball tournament — it is a social media contest. Fans have the power to improve their team's placement by signing up and voting online, and then following along.
Accounts for ACSZ Basketball have been established on Facebook, Twitter and Instagram. Fans are encouraged to tag online references with #ACSZBasketball.
"We put this team together to unite supporters of Shaare Zedek and professional athletes around a cause that's dear to them all, and to bring national and international awareness to our work in Jerusalem," said Barak Raviv, Chair of the Western Region American Committee for Shaare Zedek Medical Center in Jerusalem Campaign Advisory Council.
"Ultimately we play to strengthen a community committed to making sure the people of Jerusalem and Israel have access to the lifesaving and life improving care that Shaare Zedek provides," said Stephen Matloff, a member of Shaare Zedek's International Board of Governors, and of the national board of the American Committee for Shaare Zedek Medical Center.
The first games begin in Los Angeles in July, followed by semifinals in Philadelphia and the Final Four in New York. The Philadelphia and New York games are to be telecast live on ESPN.