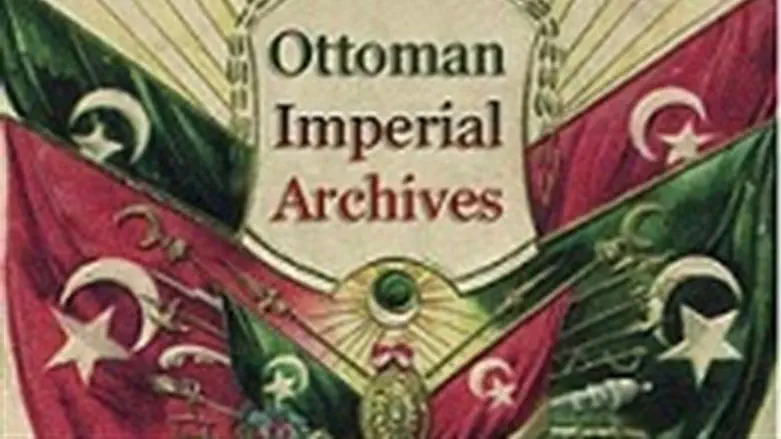 Ottoman Archives Logo
INN: LBD
As Holocaust Remembrance Day, IDF and Terror Victims Memorial Day - and Israel Independence Day - approach, we bring this painting that while showing Jewish lamentations, is also a testament to Jewish continuity and aspirations for Redemption.
19th Century Painting of the Western Wall Posted by the Ottoman Imperial Archives
Original caption: "Jews Praying at Wailing Wall in Jerusalem" by Johann Martin Bernatz in 1868 (?)
We are thankful to the archivists at the Ottoman Imperial Archives for digitizing and posting vintage pictures from Palestine on their website.

On July 14, 2015, this incredible painting was posted. Note the Jews' lamentations. They are barefoot (their shoes are in the foreground), suggesting that the scene may be commemorating Tisha B'Av, a day of Jewish mourning for the destruction of the Jewish Temples and other calamities in Jewish history.
Note that the women are not praying with the men, as so many have erroneously claimed was the case before 1967.

The painter, Johann Martin Bernatz, was born in Germany in 1802. He traveled in the Middle East and Asia in 1836 and published 40 pictures from his journey in a book, "Pictures from the Holy Land, Drawn from Nature" in 1839. We suggest that the painting was painted 30 years prior to the year in the Archives' caption.