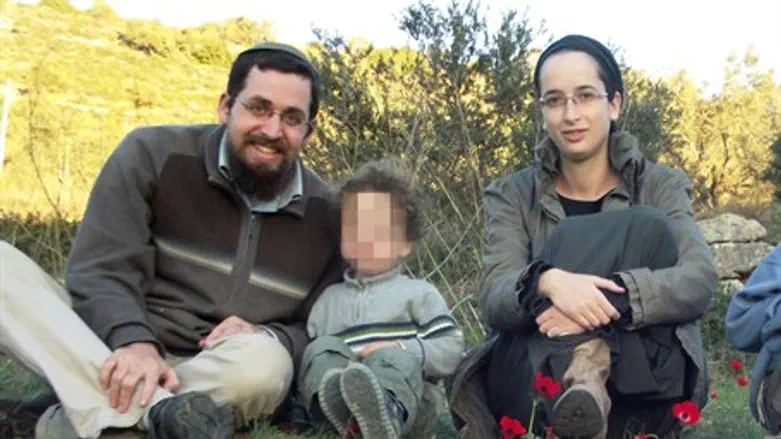 Eitam and Naama Henkin Hy"d
Family photo
IDF forces destroyed the home of the terrorist Zir Ziad Jamal Amar, who took part in murdering Eitam and Na'ama Henkin last October.
A number of rioters tried to disrupt the overnight operation with violence, but there were no reports of casualties.
The Henkins, who lived in the Samaria community of Neria, were shot and killed while driving on the road between Itamar and Alon Moreh. Their four children were in the car at the time, though they were not harmed.
Several day after the attack, the terrorists responsible were caught. They were identified as a Hamas cell from the Shechem area.
The military already destroyed the home of Rajab Ahmed Mohammed Aliwa, who planned the murder.