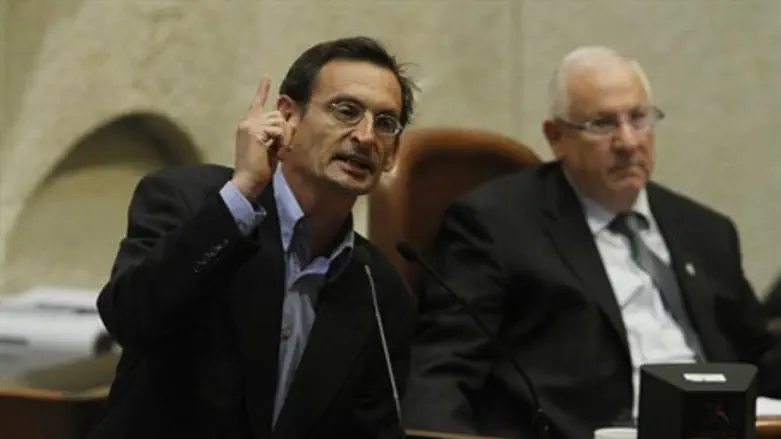 Dov Khenin
Flash 90
Leftist Jewish MK Dov Khenin of the near completely Arab Joint List party spoke with the British Sky News on Sunday, and claimed that Israel is committing an "ethnic cleansing in a very sophisticated way" in Judea and Samaria.
Khenin referred to the demolition of illegal Arab construction in Area C, an array of regions classified as being under full Israeli control by the 1994 Oslo Accords, and said that the Israeli government is trying to conquer the land so Israelis can settle there in the future.
The IDF Civil Administration denied the accusations, claiming it carries out the demolitions equally to illegal Palestinian and Israeli structures that do not have the necessary planning permits.
MK Shuli Mualem (Jewish Home) responded to Khenin's accusations, saying that she "suggests my friend obtain from his Joint List members the complete data about the Arab takeover of state land in Area C carried out under European auspices."
"Additionally, he should read the state comptroller's report, which speaks of poor enforcement against illegal construction by Arabs on these lands. Instead of issuing a condemnation, his faction should have issued praise for the civil administration," said Mualem sarcastically.