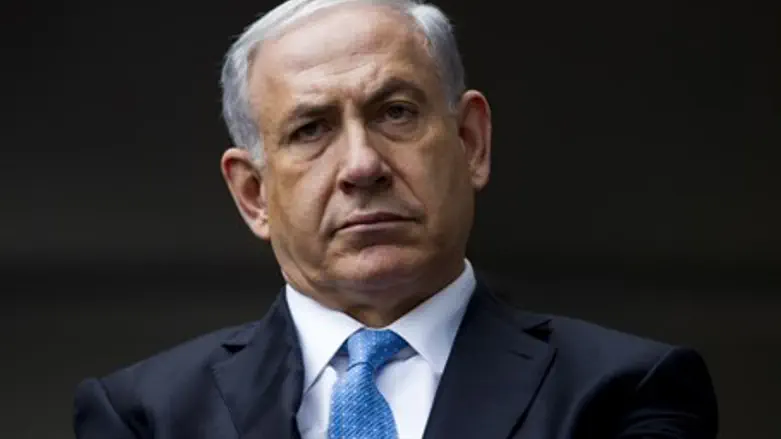 Prime Minister Binyamin Netanyahu
Miriam Alster/Flash90
Following the Passover holiday, the last day of which falls on Friday, Prime Minister Binyamin Netanyahu is expected to try to rebuild the puzzle of governmental portfolios by upgrading several Likud ministers.
Netanyahu is waiting it out for a decision by the High Court on a petition against Shas chairman Aryeh Deri as Interior Minister. Deri was jailed for corruption the last time he was Interior Minister, and currently he is facing another corruption investigation after recently returning to the post.
However, Netanyahu promised Tzachi Hanegbi of his Likud party that his term as Coalition chairman will end on May 14, and he will then swap roles with Science Minister Ofir Akunis (Likud).
Given the uncertainty with Deri and the promise to Hanegbi, the Prime Minister have been eyeing a new array of the ministerial portfolios in recent days.
According to a report in Calcalist, Netanyahu is likely to return the Welfare Ministry to its previous setup as the Labor and Welfare Ministry. He is close to an agreement with Welfare Minister Chaim Katz (Likud) over bringing the field of employment - which currently is the responsibility of the Finance Ministry - over to the Welfare Ministry.
For his part, Tourism Minister Yariv Levin (Likud) is interested in gaining the more prestigious portfolio of the Finance Ministry. If he succeeds in entering the Finance Ministry, Hanegbi is likely to receive the Tourism Ministry.
A quiet struggle is also taking place over the role of Coalition chairman, which Hanegbi is to leave next month. Knesset Committee chairperson David Biton and MK Mickey Zohar are clashing over the role.
Biton is interested in maintaining his role as Knesset chairperson and in parallel being appointed Coalition chairman, even as Zohar argues the post should be given to him.
As for the post of chairperson of the Foreign Affairs and Defense Committee, MK Avi Dichter is competing against MKs Yoav Kish and Anat Berko, although it is assessed that Dichter is likely to be given the position.