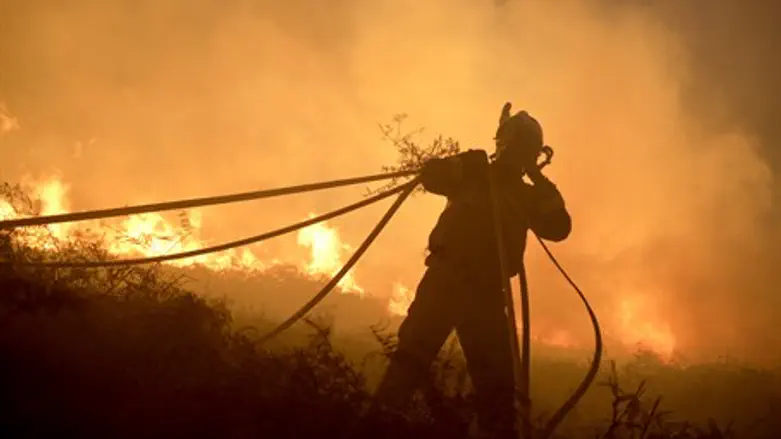 Wildfire (illustration)
Reuters
The current heat wave has little to do with the brushfires that swept the country Tuesday, Firefighting chief Lt. Shahar Ayalon stated Tuesday night. 
"Since the burning of chametz five days ago we have had 1,500 fires," he fumed, noting that is "three times higher than normal." 
"Behind these 1,500 fires are people - all human negligence, recklessness, or malice," he added, speaking in an Army Radio interview. "They should be investigated." 
Ayalon noted that all of the fires are now under control, after at least six major fires were reported Tuesday afternoon alone.
The three major fires were reported in Gan Yavne, Emek Yizrael, and the Western Galilee earlier Tuesday, with over 20 firefighting teams and 6 firefighting planes dispatched as part of the firefight. Three other fires broke out in Jerusalem and Nahariya. 
Hundreds of dunams have been scorched, including some of Israel's primary banana fields.