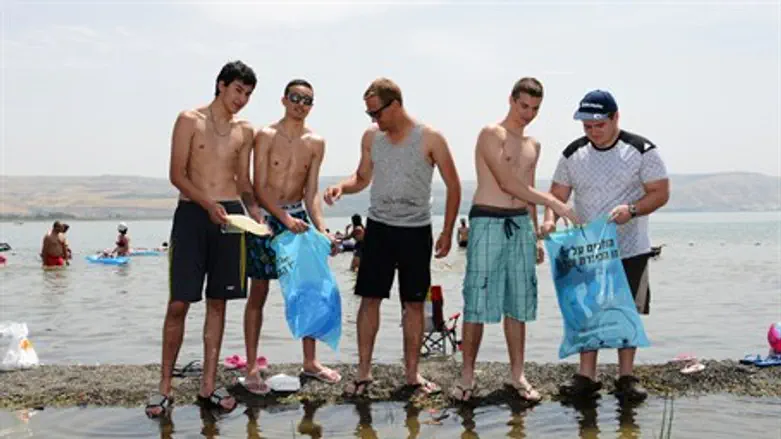 Collecting garbage
Kinneret Authority
Over 100,000 people have visited the Kinneret (Sea of Galilee) since Passover began Friday night, the Kinneret Authority announced Tuesday.
Beaches have been opening and closing according to how quickly they fill to capacity, they said, with about 25,000 people at the beaches at any given time - day or night. 
Accordingly, KA crews have collected about 90 tons of garbage in just 4 days, they noted - most of which was in bins. 
KA teams have now begun handing out garbage bags and explaining the importance of proper waste disposal, they said, and keeping the water clean. 
The KA is also launching a major cleanup campaign Wednesday ahead of the end of Passover, and in anticipation of large crowds for the end day and the Moroccan holiday of Mimouna.