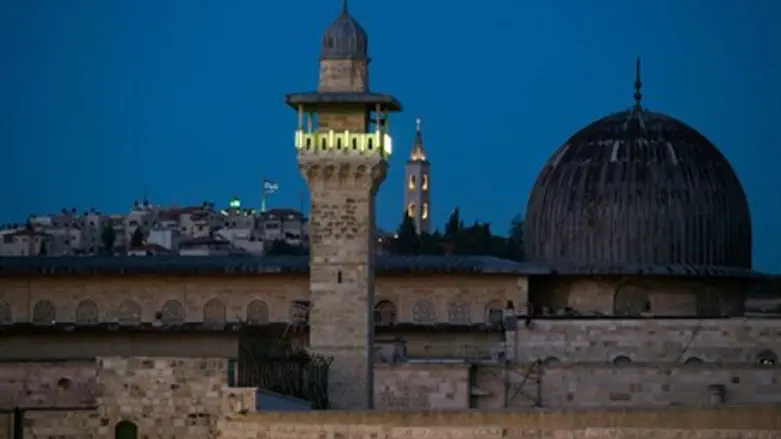 Al-Aqsa Mosque
Photo: Nati Shohat/Flash 90
Deputy Leader of the outlawed Islamic Movement in Israel Sheikh Kamal Khatib repeatedly accused the Israeli government of trying to take over the Al-Aqsa Mosque on the Temple Mount, in a common incitement claim used to fuel Arab terror.
In an interview with the Palestinian daily al-Quds, Khatib claimed that an organization of "extremist Jewish groups" which is "led by (Prime Minister Binyamin) Netanyahu and eight other ministers" is trying to "break into" the Mosque during Passover.
He claimed this "break in" would come under the guise of the security of the Israeli government and the military establishment.
Khatib accused Netanyahu of lying to the world, to the Palestinians and to himself when he talks about maintaining the status quo in regards to the Al-Aqsa Mosque, while he "executes his plan" to "take over" the mosque.
This comes after the recent UNESCO decision divorcing the Temple Mount from the Jewish people and treating it only as a Muslim site.
The Mount, the holiest site in Judaism, has remained under the de facto control of the Jordanian Waqf despite being liberated in the 1967 Six Day War. Israeli police have caved in to the Waqf's discriminatory status quo, according to which Jews are forbidden from praying at the site.