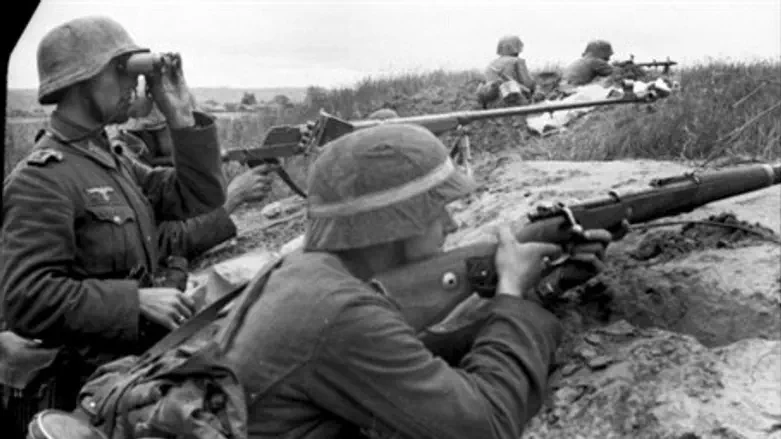 German soldiers during WW2
Bundesarchiv, Bild/Wikimedia Commons
Frederick Mayer, a German Jew who fled Nazi Germany in 1938 and parachuted back in seven years later as an American spy, has died.

Mayer died on Friday in Charles Town, West Virginia, at the age of 94, his daughter Claudette confirmed to The New York Times on Thursday.

Mayer posed as a German soldier for more than two months in western Austria, sending intelligence on Nazi troop movements to his commanders back in the United States in the Office of Strategic Services, which later became the Central Intelligence Agency.

Shortly before the end of the war, he was imprisoned and tortured by the Gestapo, which had discovered that he was spying for the United States. Despite waterboarding and pistol-whipping, he did not reveal the location of other American spies and soldiers, according to the Times.

He told the newspaper in an interview two months before his death that he volunteered as a spy out of a sense of duty and boredom with other military assignments. He also said he did not like being called a hero, despite receiving medals and honors for his work.

Mayer enlisted in the U.S. Army a day after the bombing of Pearl Harbor on Dec. 7, 1941. He worked at bases in Arizona, Georgia and Maryland before volunteering to work in covert operations.

In addition to tracking Nazi troop movements in Austria, Mayer also organized hundreds of resistance fighters against the Nazis.

Mayer worked as a power plant supervisor at Voice of America outposts around the world before in 1977. He volunteered for Meals on Wheels there for more than three decades, continuing to deliver meals to the elderly and shut-ins until weeks before his death, according to the Times.