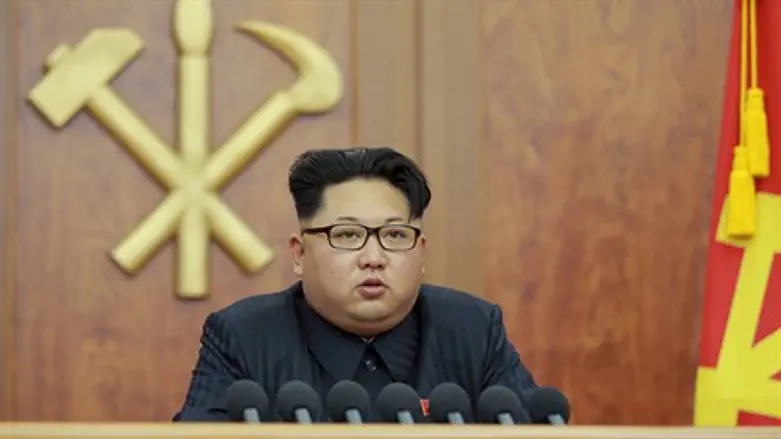 North Korean dictator Kim Jong-Un
Reuters
North Korea has recently been even more openly belligerent, launching numerous missile tests while flaunting its nuclear arsenal, but on Friday it failed embarrassingly in a missile test on the birthday of its founder, Kim Il-Sung.
The missile, said to have been a medium-range Musudan missile, disappeared from surveillance radar mere seconds after launch in what appears to have been a midair explosion, according to a South Korean intelligence official quoted by Yonhap and cited by AFP.
Numerous recent intelligence reports indicated North Korea was gearing up for its first ever flight test of the Musudan missile, thought to be able of hitting US bases in Guam, in the Pacific Ocean.
Given the high threat, both the US and South Korea tracked the test early Friday morning.
"We assess that the launch failed," said a US defense official, noting that the missile "presumably" was of the Musudan variety.
Kim Il-Sung is the grandfather of the current North Korean despot Kim Jong-Un, and his birthday on April 15 is a national holiday in the country.
North Korea is preparing for a rare ruling party congress next month, in which Kim is likely to brag about developing the country's nuclear weapon and missile programs.
In recent months Pyongyang has boasted about creating miniaturized nuclear warheads to be mounted on a missile, creating a warhead able to withstand re-entry to earth's atmosphere, and constructing a solid-fuel missile engine.
Just last week it said it tested an intercontinental ballistic missile (ICBM) engine that would "guarantee" a nuclear strike on mainland United States.