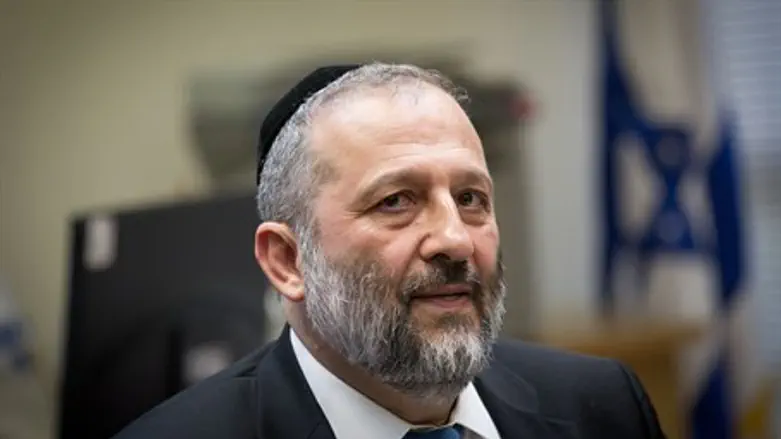 Aryeh Deri
Miriam Alsterl/Flash 90
Interior Minister Aryeh Deri (Shas), who currently is the subject of a criminal corruption investigation, has informed the High Court that Israel will in a sweeping manner grant blue teudot zehut (ID cards) indicating permanent residency to around 2,000 Arabs.
Deri's notification of the decision, which was reported on Thursday night by Channel 10, revolves around the family unification law passed in 2003.
That law negates the granting of Israeli citizenship to Arab residents of Judea and Samaria who marry Israeli citizens. Due to the law, thousands of Arabs are living in sovereign Israeli territory without any official status or social rights, other than an entry permit.
The NGO Center for the Defense of the Individual and several private lawyers petitioned the High Court, and due to their petitions Deri held security consultations, after which he decided to grant blue teudot zehut to roughly 2,000 Arabs who have had entry permits since 2003.
Attorney Najib Zaed, who submitted the petition to the High Court, told Channel 10 that "it is better late than never."
"The process of the Interior Minister is a welcome process although it is not enough. We will hold out for a cancellation of the current orders due to the legal harm to the rights of the life of the family," he said.
There have been countless cases in the past of Arab citizens and residents alike abusing their position in Israel and place of employment to launch terror attacks.