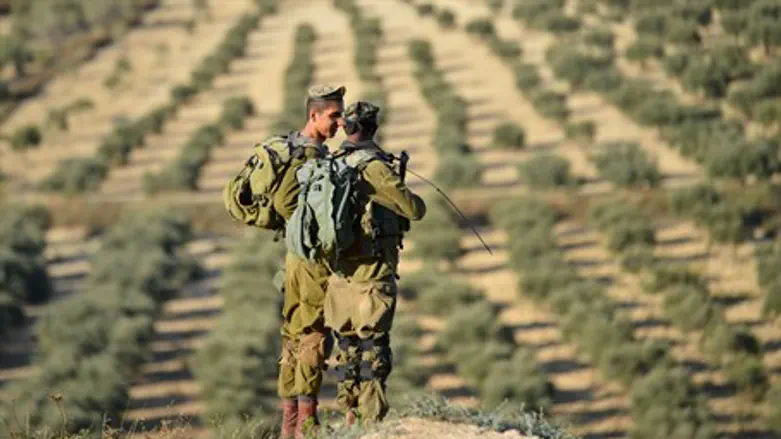 IDF soldiers in Samaria
Flash 90
A group of IDF soldiers burned a Palestinian Authority (PA) flag at the Awarta checkpoint, near the Huwarra military base, on Wednesday, causing an uproar.
Palestinian Arab witnesses have submitted a formal complaint to the IDF following the incident, Maan news reports. 
IDF sources confirmed that the incident, which was reported in the Palestinian media, did indeed occur and will be dealt with.
"The commanding officer is aware of the incident, which will be investigated," an IDF spokesperson stated to Arutz Sheva Wednesday afternoon.
"An initial investigation reveals that we are talking about an exceptional situation wherein the IDF forces operated against what is expected of them, and against the instructions of commanders - and it will be dealt with." 
Two soldiers were involved in the incident, Arutz Sheva has learned; both have received punishment. One, a squad commander, has been stripped of his command and given a 20-day IDF military prison sentence; another has received a 28-day sentence.