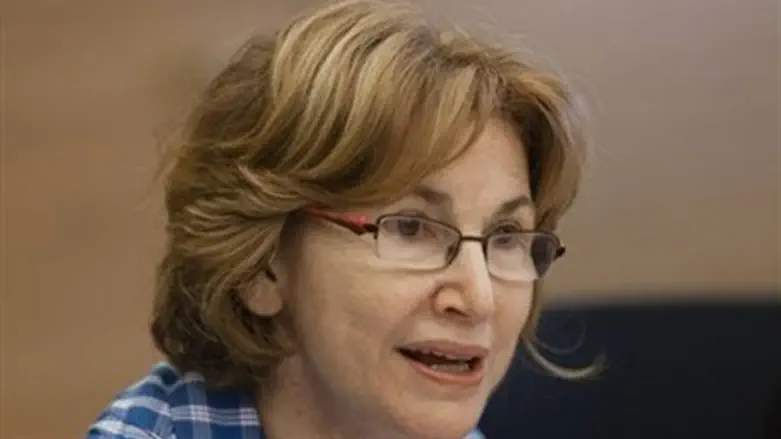 Yael German
Flash90
It's been two years since ex-Health Minister Yael German (Yesh Atid) ordered the removal of fluoride from water sources not naturally containing the chemical. But with the collapse of the ruling coalition and new elections in 2015, German lost her ministry – and the battle over water fluoridation.
In 2015 Yaakov Litzman (United Torah Judaism) replaced German and quickly ordered the renewal of water fluoridation.
Despite the setbacks, however, German has refused to surrender. On Tuesday German and Yael Cohen Paran (Zionist Union) called upon the judicial establishment to halt the fluoridation program, labeling it a violation of citizen's right to autonomy.
Fluoride naturally exists in many water supplies, and is generally believed to be a safe and cost-effective means of preventing tooth decay and cavities. Many countries, including the United States, add small amounts of fluoride in water supplies that lack the chemical.
This process, known as water fluoridation, is not without controversy, with some European states refraining from adding fluoride to public water supplies.
German and Cohen Paran appealed to the Attorney General over the matter, claiming that the addition of fluoride violates the rights of Israeli citizens. The two also argued that water fluoridation is hazardous and could cause serious health problems.
The two MKs also called upon the Health Ministry to reverse its decision to reinstate water fluoridation. Should the ministry fail to respond, Cohen Paran and German say they will turn to the Supreme Court to intervene in the matter.