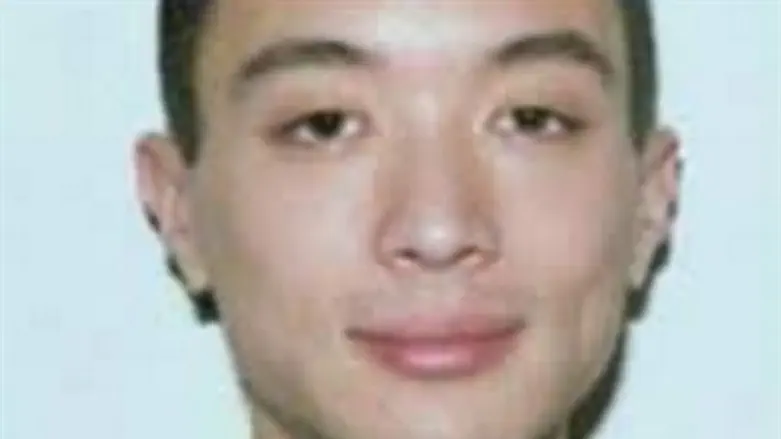 Kevin Dawes in picture circulated by the FBI
Reuters
Russia has secured the release of an American citizen detained in war-torn Syria and has handed him over to American authorities, Moscow's foreign ministry said Friday, according to AFP.
Meanwhile in Washington, the State Department thanked Russia for its assistance in the case of a man who was abducted in 2012 after crossing the border from Turkey.
"Kevin Dawes was transferred to Moscow in a military plane and handed over to U.S. embassy representatives," the Russian foreign ministry said.
"Shortly afterwards he left Russia. We hope he doesn't put himself in a similar situation again and that Washington will appreciate Damascus' gesture."
According to an FBI missing persons report that was taken offline Friday, Dawes is a 33-year-old "freelance photographer" from California.
However, reports in American media since his disappearance in October 2012 in northern Syria have portrayed him as an adventurer and would-be guerrilla who once took up arms in Libya.
The Russian statement said President Bashar Al-Assad's Syrian regime had detained him for "entering Syria illegally" and that he had arrived in Moscow on April 1.
An American spokesman would not confirm the identity of the released captive but did not dispute media reports that named him as Dawes.
"This individual was released in the last few days. He is no longer in Syria," spokesman Mark Toner said, refusing to say where he is now.
Citing American privacy law, Toner clarified he could give no further information about the former detainee's identity nor the manner of his release.
He did, however, thank Assad's ally Moscow for assisting in the case.
"We are appreciative of efforts on the behalf of the Russian government that it undertook on behalf of this U.S. citizen," Toner said.
A number of American citizens, including but not limited to 31-year-old photojournalist Austin Tice, are still reported as missing in war-torn Syria, Toner said.
He would not be drawn on the full number of missing Americans.
A detailed profile published in GQ Magazine portrayed Dawes as an adventurer and "have-a-go guerrilla." He appears in photographs in body armor and carrying a rifle.
Prior to disappearing in Syria, Dawes had taken up arms with a militia fighting former Libyan ruler Muammar Qaddafi's regime, according to an interview he gave to NPR radio in 2011.
Despite Dawes' somewhat different profile, the unexpected release has given hope to campaigners seeking the better known freelance journalist Tice's freedom.
The United States has no diplomatic relations with Syria, believing that Assad lost legitimacy after his crackdown on opposition protests triggered a civil war.
Nevertheless, Toner confirmed that US officials had direct contact with Syrian officials to lobby for information on the missing Americans.
And he thanked the Czech Republic, whose embassy in Damascus represents the interests of Americans in Syria for their assistance in the matter.
"We continue to work through the Czechs on the ground to get information on the whereabouts of Austin Tice," Toner said.
Tice is an American freelance journalist who worked for the Washington Post, McClatchy and other American media outlets until he went missing in Syria in August 2012.
According to the Post report, officials seeking Tice's freedom see Dawes' release as a positive sign. Tice's family had no immediate comment.
AFP contributed to this report.
(Arutz Sheva's North American desk is keeping you updated until the start of Shabbat in New York. The time posted automatically on all Arutz Sheva articles, however, is Israeli time.)