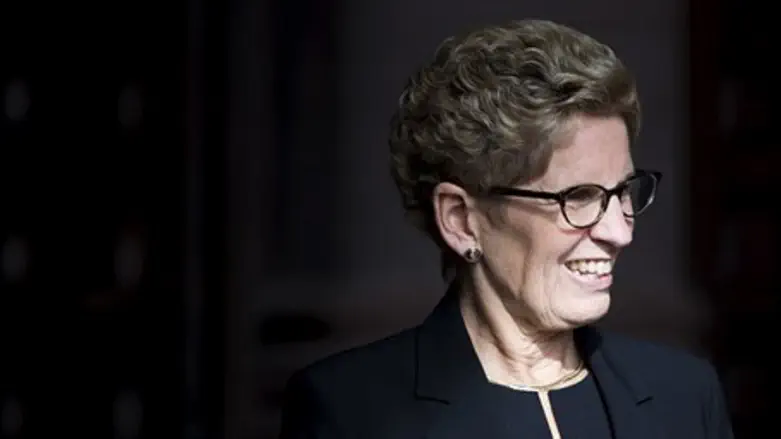 Ontario Premier Kathleen Wynne
Photo: Reuters
Ontario Premier Kathleen Wynne unveiled details on Wednesday regarding her upcoming business mission to Israel in May, that will focus on establishing Ontario "as a top innovation and knowledge economy partner and investment destination for businesses."
Wynne plans to visit Tel Aviv, Jerusalem, Ramallah and Bethlehem during her five-day mission. She will meet with business leaders, innovators and government officials to strengthen ties and encourage new investments and partnerships in Ontario.
"Israel is a priority market for Ontario for trade and research," Wynne said. "In 2015, two-way trade between Ontario and Israel was valued at over $900 million, making Israel one of Ontario's largest trading partners in the Middle East."
"Ontario and Israel share many common priorities – both regions are hubs for R&D, for ICT (information and communication technology - ed.) and venture capital, and both are interested in developing strong, competitive business environments that spur innovation and growth."
Ontario and Israel have had a Memorandum of Understanding (MOU) in place for over a decade to promote industrial research and development collaborations. The MOU has helped connect more than 680 Ontario and Israeli researchers, generate 15 industry-led R&D projects and leverage more than $16 million in outside funding.
"I think that innovation spark is very important," said Wynne, adding that the mission will be a "great opportunity for Ontario to build on its existing relationship with Israel, which is a strong one, and to find new ways for the two regions to work together across a range of research and innovation sectors."