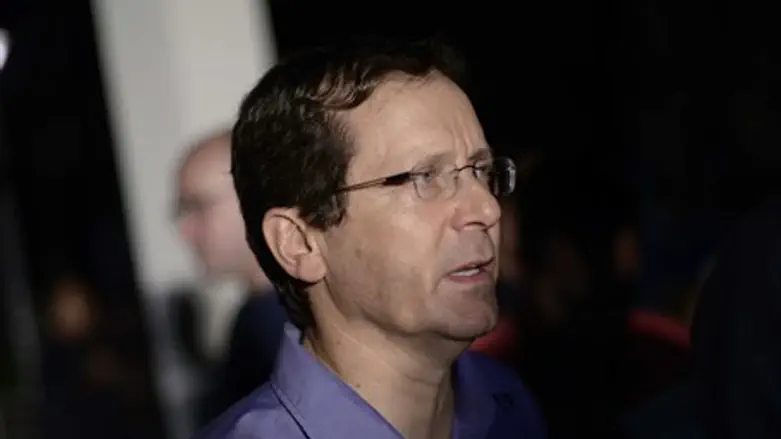 Yitzhak Herzog
Tomer Neuberg/Flash 90
The probe into alleged corruption by opposition leader MK Yitzhak Herzog may turn into a criminal investigation, a senior official involved in the probe told Channel 10 News on Monday.
Last week it was cleared for publication that Herzog is under investigation on suspicions of accepting illegal donations while running for the leadership of the Labor party in 2013.
According to the official who spoke to Channel 10, the police are expected to announce that the probe is a criminal investigation following testimonies that were collected in recent days.
Herzog, for his part, said earlier on Monday that the allegations were fabricated by "people who were trying to railroad" him, and added, "I call for this to end as quickly as possible so that the truth comes out."
Reporters at the Israel Bar Association conference in Eilat said on Monday that Attorney General Avichai Mandelblit had breakfast next to Herzog, even after having recommended the police investigation into Herzog's actions.
Herzog's office confirmed the reports, but stated that other people were also present at the meal, including both men's wives. As it was not a closed meeting, the spokesperson claims that nothing questionable could have happened.