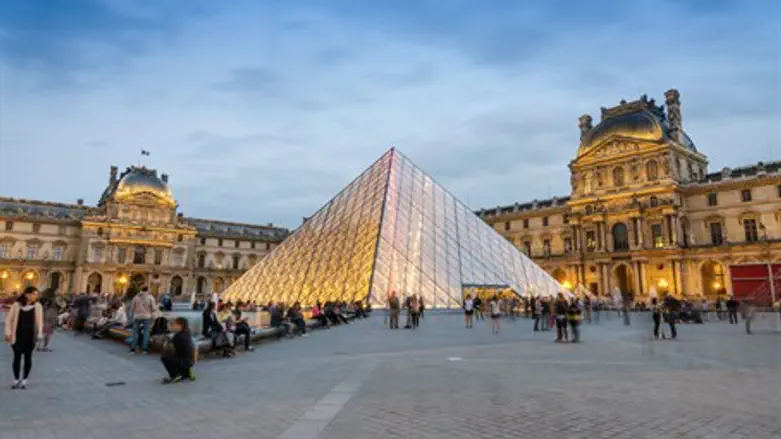 Louvre, Paris (file)
Thinkstock
Boycott, Divestment and Sanctions (BDS) movement activists on Sunday vandalized and tore up signs on the Paris subway advertising the "Open Door a to Israel" exhibit, currently on display at the Louvre museum.
"BDS activists have once again shown their true colors. They are not human rights activists, but a group of extremist law-breakers whose goal is to silence anyone who supports Israel," said Gilad Erdan, Minister of Public Security, Strategic Affairs and Minister of Information.
The exhibit is a joint project of the Israeli Ministry of Foreign Affairs and the Ministry for Strategic Affairs and Public Diplomacy. Already proven a great success in Rome, Warsaw and Paris, the multisensory installation presents Israel's innovation, hi-tech and its rich history and culture.
The Foreign Ministry is working with relevant officials, including law enforcement officials, in order to bring the offenders to justice and to restore the display.
"I will continue to ensure that the truth about Israel is heard, through exhibits such as 'Open a Door to Israel' and others. At the same time, I will make sure that the true face of the BDS extremists is exposed and that they pay a price for their actions," said Erdan.