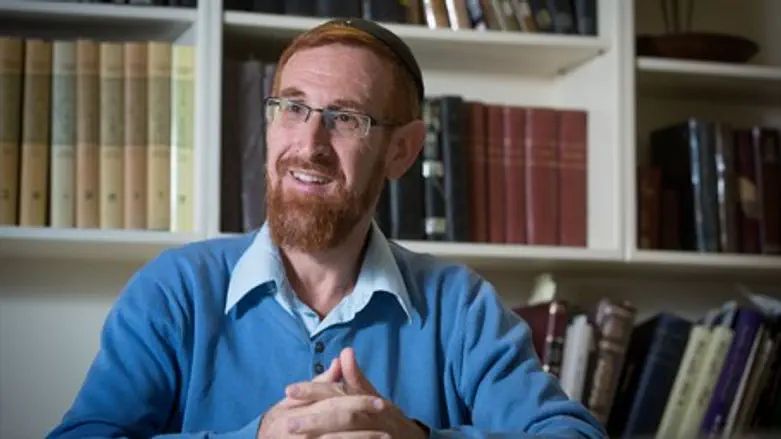 Yehuda Glick
Miriam Alster/Flash 90
Leading Temple Mount activist Yehuda Glick has received death threats and other threatening messages after voicing criticism of the soldier who shot dead a wounded terrorist in Hevron on Thursday.
The incident - in which a soldier fatally shot a terrorist who had wounded his comrade in a stabbing moments earlier, but who had already been neutralized -  has been the subject of immense controversy, both within the government as well as among the Israeli public. The soldier and his supporters claim he shot the terrorist because he feared he planned to detonate a concealed explosive device, while prosecutors say he acted purely out of revenge, and had even expressed his intent to kill the terrorist prior to shooting him.
Others have urged the public and media not to rush to judge the soldier, who is currently awaiting trial.
Following the incident, Glick - an outspoken nationalist activist who himself was shot and nearly killed by a Palestinian terrorist assassin - weighed in on the debate on Twitter, with harsh words for those rushing to defend the soldier's actions.
In the first of several posts, Glick opined: "The fact that the terrorist came to Hevron with the intent not to come out alive doesn't justify the disgraceful act of the soldier, and the soldier doesn't change the fact that the IDF is the most moral army in the world."
In a subsequent post, he denounced as "disgusting and nasty" those - presumably on the far-left - who in his words were "dancing gleefully" over the incident and using it to smear the entire Israeli army. But Glick then added: "No less disgusting are those who celebrate the act and perhaps even turn him into a hero."
The tweet elicited a string of responses both for and against - some of them angrily attacking his comments.
But the responses didn't end there; on Saturday night Glick posted a message sent to him by a man who threatened to attack him - sinisterly, it was sent to his private telephone number via Whatsapp.
The threatening messenger even identified himself by name - Chiko Vaknin - though that may well be a false identity.
In the expletive-riddled message, Vaknin threatened to rape Glick, called him a "filthy leftist" and expressed the hope that he would be "raped by 80 Sudanese" immigrants.
"A sample of the dozens of messages of 'encouragement' received by someone who expresses an opinion that isn't (deemed) 'acceptable'," Glick wrote in a message along with a screenshot of the threat. "I long for the day when we can have a respectful civil discourse here."