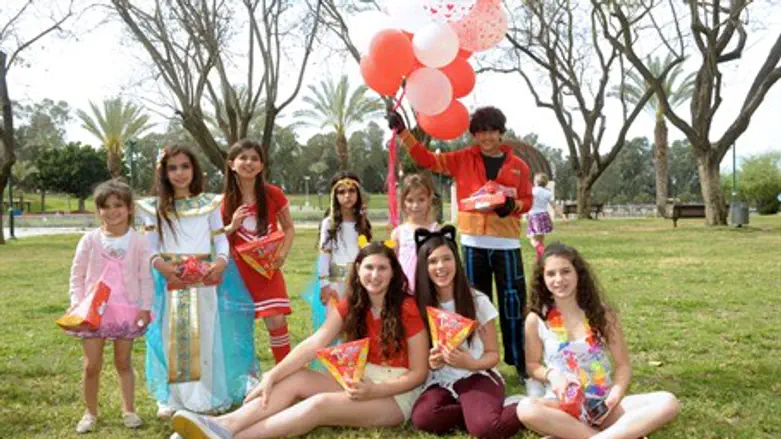 Children at IDFWO Purim event
Photo: IDFWO / Avshalom Sassoni
As holidays are often extremely difficult times for the families of fallen soldiers, the IDF Widows and Orphans Organization (IDFWO) sponsored a festive Purim costume party on Thursday.
The celebration at a park near Tel Aviv was attended by over a hundred orphans and widows from all over Israel. The orphans were supported by their counselors from the organization's OTZMA camps.
The event included fun activities for all ages, including face-painting, arts and crafts and competitions with prizes. The most popular costume was awarded to little ballerinas while football players came in a close second.
Entertainment included a leading stand-up artist and a Purim barbecue feast prepared by a recent participant of Israeli Master Chef, Rachel Ben Elul.
"It is a mitzvah to rejoice and be happy on Purim, which is something that we don't take for granted as families living with a major loss day in and day out. It was wonderful to see the children, playing and laughing together as children should on Purim," said Nava Shoham Solan, chairperson of the IDFWO.
The IDF Widows and Orphans Organization is the sole non-profit organization recognized by the State of Israel that represents and supports the widows and orphans of Israel's fallen soldiers. The organization provides social, emotional and financial support to widows and orphans who have suffered a great loss.