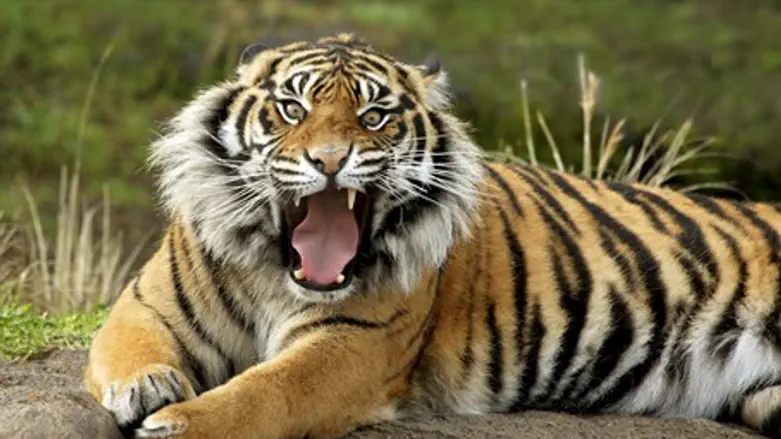 Tiger (illustration)
Thinkstock
A massive tiger was spotted taking a stroll along a busy highway in Doha, the capital city of Qatar, before later being recaptured by its owner - who was holding the large cat as a pet despite the illegality of doing so according to local law.
Video posted to Facebook shows the tiger falling out of a truck on the Doha Expressway, with a collar and broken chain on it indicating the cat was a pet who had broken free.
A state-owned Twitter account confirmed that a tiger was on the loose, reports The New Arab on Wednesday, but sought to calm fears by saying authorities were working on the case.
Images showed the tiger as it walked along the city streets.
Local media reported that the owner recaptured the tiger later, but he may face legal action as Qatar forbids citizens from keeping tigers as pets. In contrast, in other Gulf States owning wild cats is fairly common.
The punishment for owning tigers in Qatar can include hefty fines and jail time.
The recapture of the tiger as it hid under a car was uploaded to Twitter.