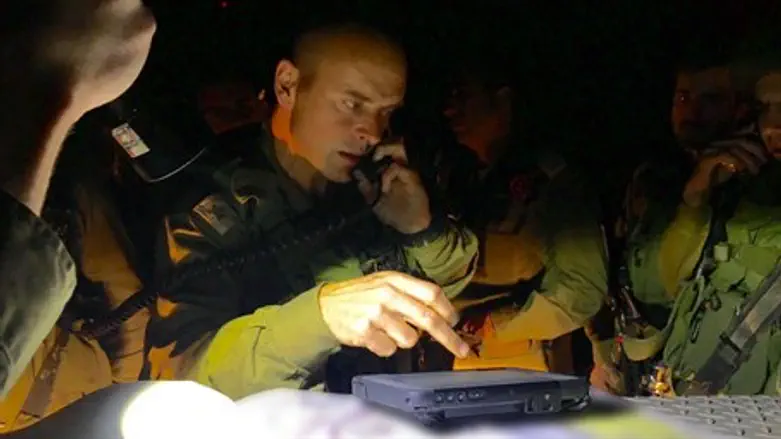 Samaria Brigade Commander Shai Kalper at site of Har Bracha attack
IDF Spokesperson
A company commander in the Kfir Brigade was suspended Sunday due to a stabbing attack last Wednesday at a military post adjacent to Har Bracha in Samaria, in which two soldiers were wounded - moderately and lightly - by Arab terrorists.
Kfir Brigade Commander Col. Guy Hazut on Sunday night presented an investigation of the attack to Division 340 Commander Brig. Gen. Oren Avman, which showed deficiencies and serious irregularities in the norms and values of the combat soldiers regarding their safeguarding of their weapons, comradeship and dedication to the mission.
Avman accepted the findings of the investigation and the recommendations that arose from it. A command warning was recorded for the company commander by the division commander, and likewise the commander was suspended for the coming year.
In addition a platoon commander and sergeant were dismissed from their duties.
Regarding the two soldiers who were wounded in the attack, it was decided that they would be allowed return to their regular military activities after recovering from their wounds.
The two Arab terrorists in the attack succeeded in approaching the military post adjacent to Har Bracha, stabbing the soldiers and then escaping from the scene after trying to steal their weapons.
Apparently, the terrorists were foiled only by a serious and potentially lethal breach of military commands by the soldiers themselves, who were not carrying their weapons at the time.