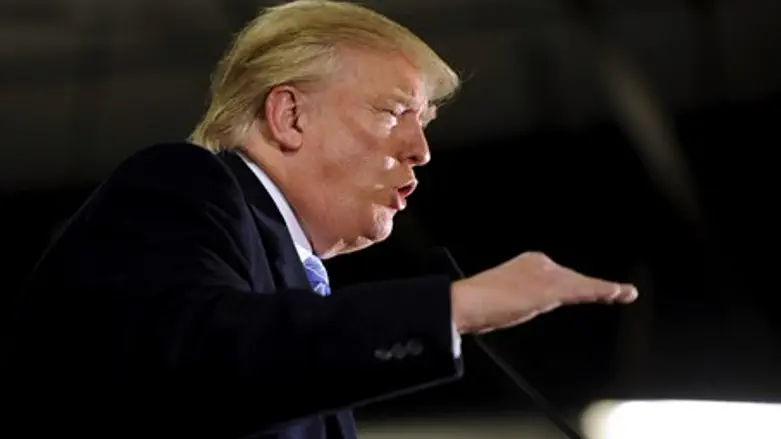 Donald Trump
Reuters
Robert Kraft, the Jewish philanthropist who owns the New England Patriots football team, has spoken highly of Republican presidential frontrunner Donald Trump, the Boston Globe reports.
In a statement to the newspaper on Monday, the eve of the Massachusetts primary as part of "Super Tuesday", Kraft had glowing words for Trump though he stopped short of an official endorsement.
In the statement, Kraft praised Trump as "a very close friend of mine for over two decades."
"While I am not comfortable discussing politics publicly, I am very comfortable talking about my friendships with people who happen to be in politics," he added, according to the Globe.
Kraft said the two of them "have had a lot of fun together socially, including a very memorable evening in 2005 when I had the privilege of being at his and Melania's wedding."
"After my wife passed in 2011, he was one of the few people who went out of their way and went above and beyond to assist me through the most difficult time in my life," Kraft continued. "I will always be grateful to him for his thoughtfulness and his continued friendship."
The newspaper noted that Trump has been a frequent guest of Kraft's in Foxboro, with photos showing him on the field, in the owner's box, and in the locker room.
In several interviews last fall, Trump mentioned to a Globe reporter that he was good friends with Kraft.
"Call Bob Kraft of the New England Patriots," he said in October. "He's a friend of mine."
Until Monday, the team had declined to respond to requests for comment, noted the newspaper.
Trump has thus far been endorsed by the likes of Alabama Senator Jeff Sessions and New Jersey Governor Chris Christie, but also by some questionable people such as former KKK leader David Duke.
Trump's rivals trounced on him earlier this week for the endorsement by Duke, even though Trump had disavowed it.