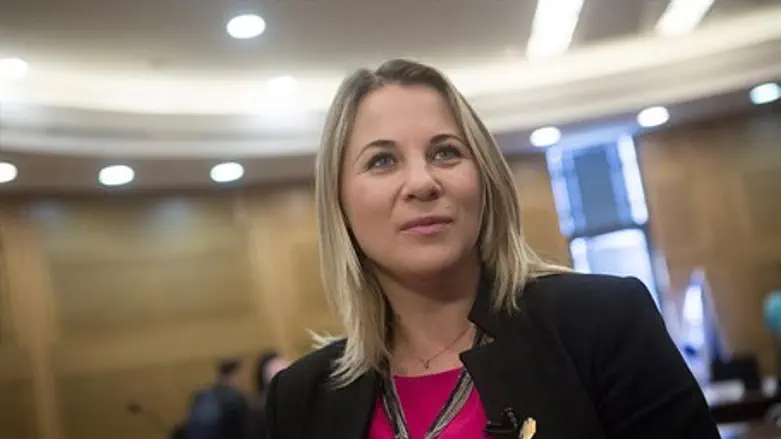 MK Ksenia Svetlova (Zionist Union)
Miriam Alster / Flash 90
MK Ksenia Svetlova (Zionist Union) has commented on the controversial comparisons between the families of terror victims and those of their murderers.
"People who find themselves in a violent struggle act in violent ways and this is true for our people as well. We remember the incidents that led up to the creation of the State and more, so we know exactly how a people that desires its freedom acts," she told Army Radio.
MK Svetlova emphasized that she is not justifying terror attacks. "This does not justify the incitement, this does not justify anything. But we must not forget that we are only seeing a very small part of what is shown to us by the news channels."
She added that the Palestinians "remind us of ourselves, of our society, much more than any other Arab society. The Palestinians are derived from us. We are exactly the same.
"During the time of the yishuv [pre-state Jewish community in Israel - ed.] how many people denounced the attacks in the Haifa market for example? How many people denounced the attacks on the King David Hotel? They didn't have a death culture either, certainly not. I believe that the Palestinian society is a humane society."