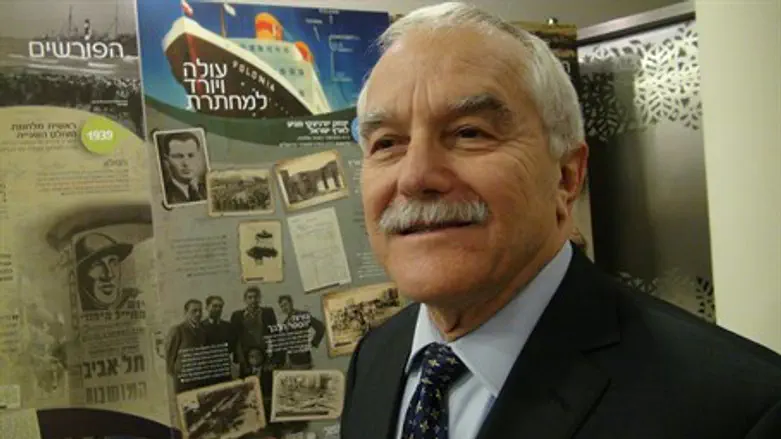 Yair Shamir
Eliran Aharon
An event was held at the Begin Heritage Center last night (Sunday) to mark 100 years since the birth of former Prime Minister Yitzhak Shamir. The speakers included President Reuven Rivlin and Prime Minister Binyamin Netanyahu.
Shamir's son, former Agriculture Minister Yair Shamir, told Arutz Sheva that collecting the materials that were presented on his father's life took several years. "We gathered everything we found and brought it to be held at the Begin Heritage Center." He explained that the intention was to present the history of the State of Israel's development and also to expose new aspects of his father's personality.
The younger Shamir also commented on the right-wing calls to institute Israeli sovereignty over Judea and Samaria, and said that his father would have found a way to do so today. "My father said that, if we don't have Judea and Samaria, we don't have a homeland... My father said that you don't give up on your principles, that flexibility is the only way to success, and that you don't need to bang your head against a wall over everything but that the principle of 'this is our land' - that you don't give up.
"Faced with the situation of today, I think that he would not have waited until 2016 but rather would have done what was possible. Now it's certainly time to apply sovereignty. With his worldview he would have found a practical and relevant way to implement his principles."