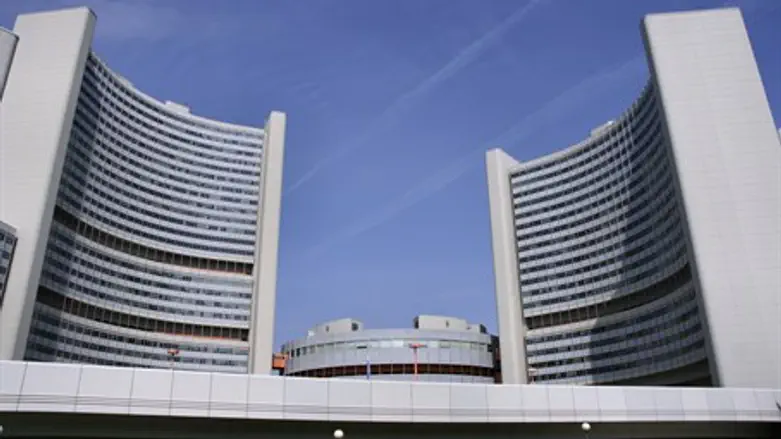 IAEA headquarters
iStock
Iran briefly exceeded a limit set by its deal with major powers under which sanctions against it were lifted, the UN nuclear watchdog said on Friday, according to Reuters.
However, the International Atomic Energy Agency (IAEA) stressed that Tehran then came back within the permitted bounds.
Under its July deal with the United States, Russia, China, France, Britain and Germany, Iran is allowed to have 130 tons of heavy water, a moderator in reactors like the one it has disabled at Arak and a chemical it produces itself.
"On 17 February, the agency verified that Iran's stock of heavy water had reached 130.9 metric tonnes," the IAEA, which polices the deal, said in a regular report on Iran's nuclear program sent to its member states and viewed by Reuters.
By Wednesday, however, 20 tons of heavy water had been shipped out of the country, bringing the stock back under the threshold of 130 tonnes - apparently in keeping with a soft limit under the terms of the deal.
This apparently minor violation by Iran is not the first time that the Islamic Republic has violated the terms of the deal.
An IAEA report dated December 2 found that Iran had conducted "a range of activities relevant to the development" of a nuclear bomb until 2009.
The UN watchdog had also previously released a report which determined that Iran had violated the terms of its nuclear deal with the West by increasing its stockpile of low-enriched uranium by 460.2 kilograms.
Despite these violations, the IAEA chose to close its probe into whether Iran had developed nuclear weapons in the past and subsequently announced that Iran met its initial obligations under the terms of the nuclear deal, enabling the implementation of the agreement and lifting of the sanctions on Iran.
(Arutz Sheva's North American desk is keeping you updated until the start of Shabbat in New York. The time posted automatically on all Arutz Sheva articles, however, is Israeli time.)