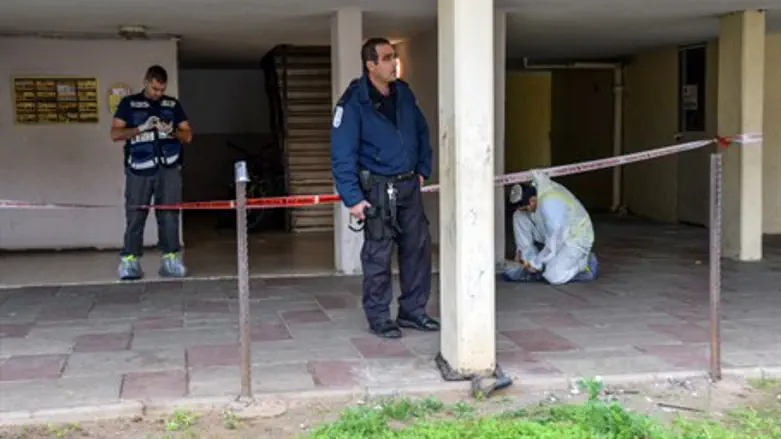 Police in Rishon Letzion
Flash90
Police were called to a building on Yehoshua Bin Nun Street in Petach Tikva Wednesday evening after residents reported hearing gunshots.
Officers responding to the call found two men, both members of the Ethiopian community, dead from gunshot wounds, Yediot Achronot reported.
MDA emergency responders were called to the building at 5:52, and declared the two men dead at the scene. 
Police believe the two were killed in a murder-suicide. One of the two lived in the building, while the other, who is suspected of murdering the former before killing himself, was a resident of Hadera.
The motives behind the murder are as yet unknown.