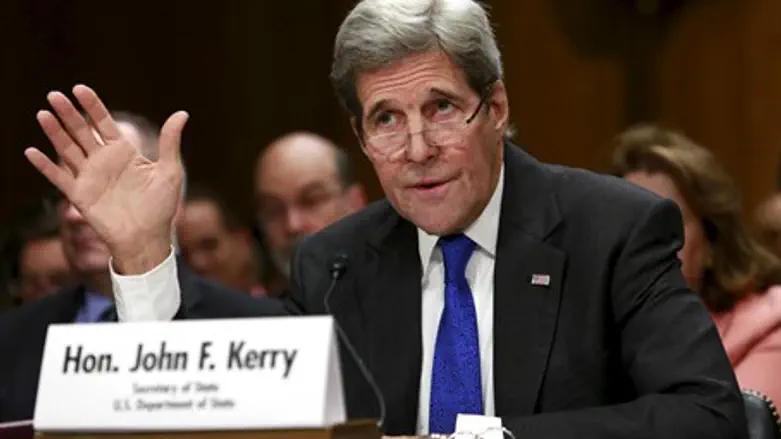 Kerry testifies before Senate Foreign Relations Committee
Reuters
Just hours after a terror attack in Gush Etzion which left 30-year-old air force reserve captain Eliyav Gelman dead, US Secretary of State John Kerry responded by condemning Israeli housing projects in Judea and Samaria.
While speaking to a congressional subcommittee hearing on the State Department's budget request, Kerry answered questions about Wednesday's attack and the ongoing terror wave inside Israel.
"I don't think that the situation is helped by additional settlement construction and building," he remarked.
"I think that I know we need to see measures taken on both sides to indicate a readiness and willingness to try to proceed forward and reduce the violence," Kerry added.
Earlier on Wednesday MDA reported that during the current five-month terror wave 33 Israelis had been killed and more than 300 wounded in 222 terror attacks.