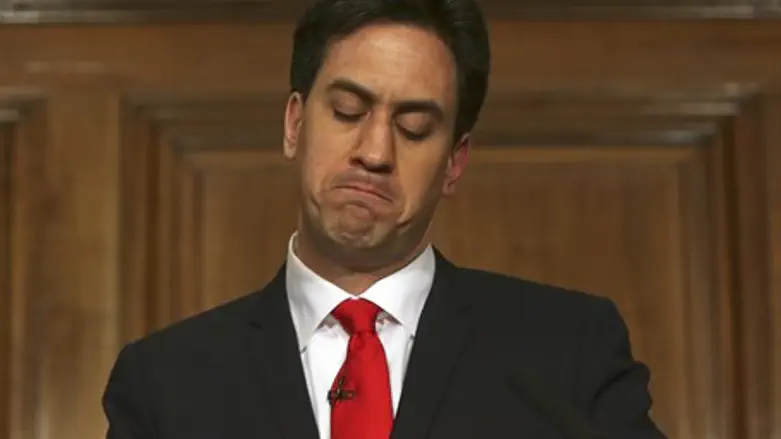 Ed Miliband announces resignation
Reuters
Former British Labour Party leader Ed Miliband has postponed an event at the Oxford University Labour Club (OULC) following allegations of anti-Semitism at the student organization.
Miliband, who is Jewish, was due to address the club's annual John Smith Memorial Dinner on March 4.
A spokesperson for Miliband told the New Statesman: "Ed is deeply disturbed to hear of reports of anti-Semitism in the Oxford University Labour Club. It is right that the executive of the club has roundly condemned the comments and fully co-operates with the Labour Students investigation. Ed and the Labour Club have agreed that his talk should be postponed until the investigation is resolved."
Alex Chalmers, an undergraduate student at Oriel College, resigned as co-chairman of the OULC on Monday, and stated that "a large proportion of both OULC and the student left in Oxford more generally have some kind of problem with Jews".  The move came after the OULC endorsed Israel Apartheid Week.
Chalmers said he had come to realize that "OULC and the student left in Oxford more generally have some kind of problem with Jews." Shortly after, Oxford's Jewish Society released testimony from a number of Jewish students recounting disturbing levels of anti-Semitism they themselves had witnessed or been subjected to. The Jewish Society alleged that members of OULC had expressed sympathy with Hamas and that one member spoke of the existence of a "New York-Tel Aviv axis" that fixes elections.
On Wednesday, the Israeli Embassy's Charge d'Affaires Eitan Na'eh issued a statement slamming what he branded "antisemitism masquerading as politics."
"The Embassy of Israel is appalled by reports of antisemitism, intimidation of Jewish students, and support for terrorism against Israel at the Oxford Labour Club," the statement read. "We would not expect such disgraceful activity from any morally upright person - let alone students at one of the most prestigious universities in the world. "Antisemitism masquerading as politics is abhorrent. It must be recognized as such and condemned by all."
For its part, OULC says it is "deeply disturbed" by the allegations, and launched an official investigation Wednesday. "We unequivocally condemn any form of anti-semitism," OULC said in a statement.