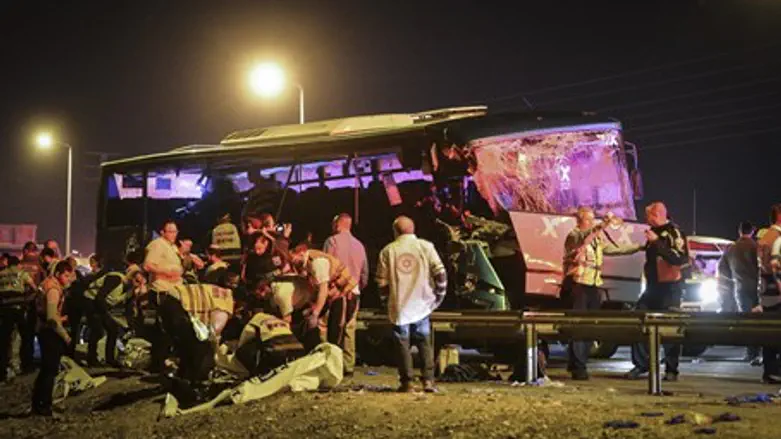 Highway 1 bus crash
Photo: Flash90
Surgeons at Assaf HaRofeh Medical Center are fighting to save the life of Sara Sperling, 20, the bride-to-be who suffered serious injuries in Sunday's fatal bus crash that claimed the lives of six people.
Sara and her sister Brachi Sperling were traveling to Bnei Brak to attend a family celebration. Sara, a resident of the Neve Yaakov neighborhood of Jerusalem who is to be married at the end of the month, was rushed into emergency surgery where doctors worked for hours to stabilize her condition.
Doctors reported that following a long night of surgeries, the bride is now in the intensive care unit and in critical condition.
The family is asking for people to pray for Sara bat Dina.
Her sister Brachi was lightly injured and discharged home after treatment from the Kaplan Hospital in Rechovot.