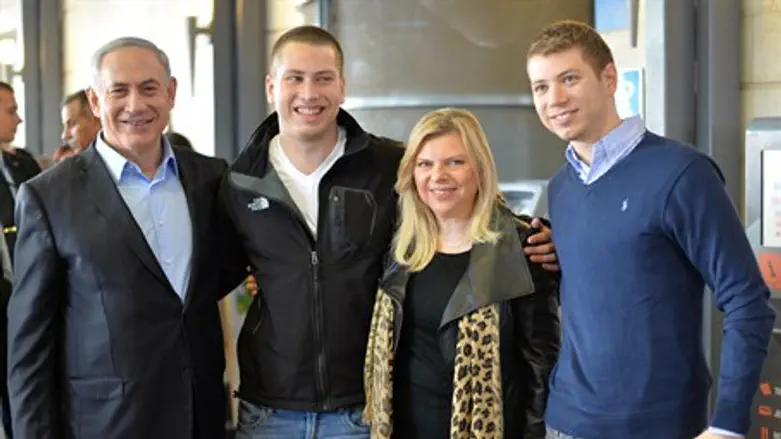 Netanyahu family
Kobi Gideon/GPO
Prime Minister Binyamin Netanyahu and his wife Sarah on Wednesday night reacted to the court's ruling in favor of Manny Naftali, the former Superintendent of the Prime Minister's Residence.
Naftali complained of extensive verbal abuse by Sarah, alleging among other things that she had turned over a table and broken kitchenware while shouting at employees, and that she summoned workers to the Prime Minister's Residence just to wish her a good night.
On Wednesday, the court ruled that he was indeed abused and ruled that he would receive 170,000 shekels in compensation.
"The picture that emerges in the court ruling is far from the reality in the Prime Minister's Residence," the Netanyahu family said in a statement. "It is unfortunate that even though the Court rejected about 90% of Manny Naftali's financial claims, it chose to devote a great portion of its ruling to Mrs. Netanyahu, who was not even a party in the trial."
"Naftali did not sue Mrs. Netanyahu, but the State of Israel, and thereby defamed and slandered the prime minister's wife," they added, "but because Mrs. Netanyahu was not a party to the trial, she was unable to witnesses to prove the veracity of her claims."
"Many workers in the Prime Minister's Residence, including superintendents in recent years, spoke about the good, warm and humane attitude they receive from the wife of the Prime Minister, and said she never raised her voice. Unfortunately, all these things are not included in the ruling," the statement concluded.