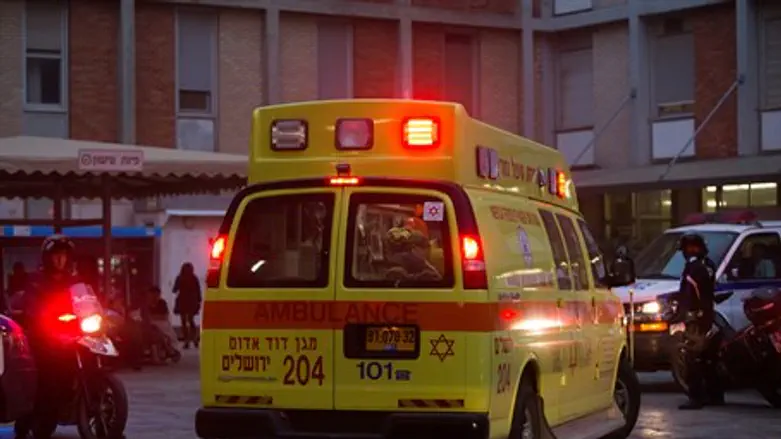 Ambulance (illustration)
Yonatan Sindel/Flash 90
Rabbi Ya'akov Edelstein, chief municipal rabbi of Ramat Hasharon, was admitted Sunday to Tel Hashomer Hospital over fears he was developing pneumonia.
After complaining of breathing difficulties, the 93-year-old rabbi was taken to the hospital via an ambulance, where medical staff began a series of tests and decided to admit him in order to monitor his condition throughout the day.
Despite his age, Rabbi Edelstein manages a busy timetable. Apart from his regularly scheduled lessons, he gives his advice to all sorts of communities and individuals who approach him.
Over the weekend, 93-year-old Rebbe Yochanan Sofer of the Erlau hasidic dynasty was released from Hadassah Ein Kerem Hospital in Jerusalem after being admitted over concerns he was developing pneumonia.