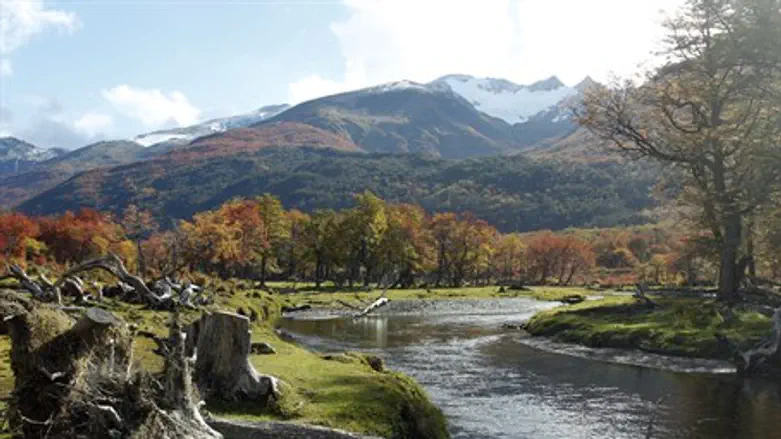 Ushuaia
Reuters
Two young Israeli tourists in Argentina were rescued on Wednesday after being reported missing by a friend, Yedioth Ahronoth reports.
Searches began for the 22-year-old man and 21-year-old woman earlier on Wednesday two days after they were scheduled to meet with the friend upon returning from a trek across a lagoon in Ushuaia. 
When the young Israelis failed to arrive, their friend contacted the Magnus International Search & Rescue company via satellite. 
Local rescue teams began the search for the two tourists as an Israeli team prepared to leave for Argentina. The need for rescue was magnified by the cold temperature at night at the lagoon and the danger of the Israelis' remaining outside in such conditions. 
Eyal Magnus, CEO of Magnus International, said the company immediately contacted teams in the area following the call from the two Israelis' friend. He added they were being regularly updated on any news of the pair's whereabouts. 
The Israelis were later found, having veered off the marked trail, by a local rescue team consisting of police officers and rescue personnel. They are reported to be in good condition.