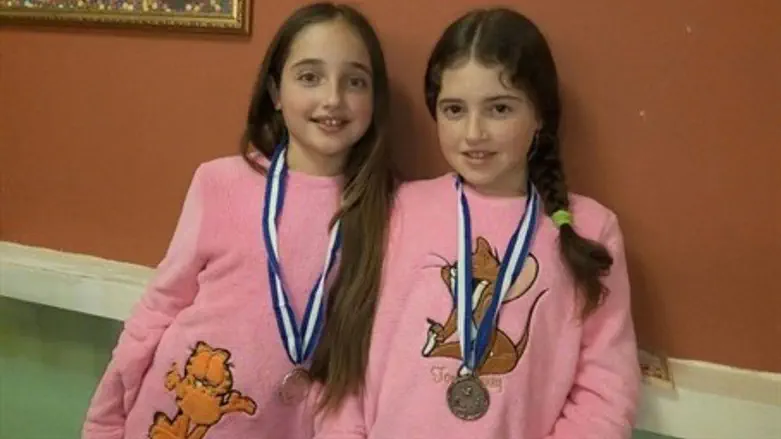 Noa and Ahava with their medals
Natan Meir
Natan Meir, the husband of terror victim Dafna, published an emotional Facebook post last night, which has already received numerous shares and reached Prime Minister Binyamin Netanyahu. Dafna Meir was recently murdered in her Otniel home.
"My sweet daughters, Noa (11.5) and Ahava (10.5) competed in an internal gymnastics competition in Otniel today. They both won medals for second and third place. Two mothers, loving neighbors, escorted them and greatly cheered them up," he wrote.
"When evening came, so did the tears - their mother wasn't able to see this achievement. Where is her hug? Why isn't she here to see? I suggested that I would post a picture of them with their medals so they could receive a warm embrace and love from the entire Jewish People."
Tens of thousands of responders sent their warm wishes to the two girls, including Prime Minister Binyamin Netanyahu and Culture Minister Miri Regev (Likud).
"Dear Meir family, I offer you my embrace - and so does the entire Jewish People," wrote Netanyahu. Regev added: "Sweet Noa and Ahava - your mother sees it all! The entire Jewish People are with you, champions."