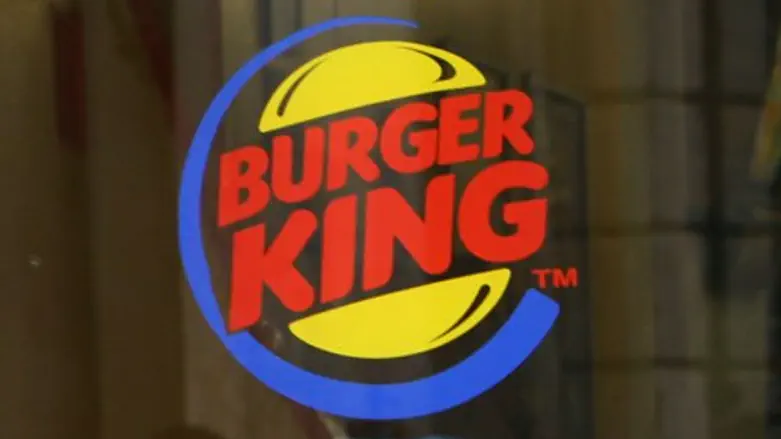 Burger King
Flash 90
The "King" has returned – after a six year absence, the fast food giant Burger King is coming back to Israel.
Burger King premiered in the Israeli market in 1994, but cancelled its contract with its then Israeli franchisee, Rikamor Ltd., following a worldwide boycott by Muslim groups after a branch opened in the city of Ma'ale Adumim to the east of Jerusalem.
By 2010, all the Burger Kings in Israel were shut down and Orgad Holdings bought the branches and converted them into the Israeli-based Burgeranches.
Now, the French businessman Pierre Besnainou and a group of investors have acquired the rights for a new Israeli franchise of the fast food chain. Besnainou has holdings in real estate and communications companies, and is a partner in Carmel Winery and the Chefs Meals & Service catering company.
Ten branches around the country are planned to open within the first year, and up to fifty opening within five years, at an initial investment of $12 million.
Competing with the "King," Cofix and Burgeranch team up and announced a new initiative on Wednesday to build specialized Cofix branches adjacent to the fast food chain's outlets.
Bugeranch CEO Yuval Orgad said, "The new ties between Burgeranch and Cofix are the ideal solution for families, our target audience, who will now enjoy a wider-range of options during their time at the mall, with the best prices under one roof."
Burgeranch currently runs more than 70 branches; Cofix has 114 locations across the country.